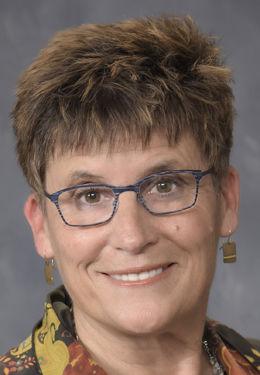 While leaders from around the world discuss climate change at the United Nations, students across San Mateo County have been learning about the causes and impacts of climate change and developing their advocacy skills. Their passion and commitment to action bode well for our county and the world.
Many of this week's activities designed to raise awareness of the impact of human activity on the environment were organized by students. For example, Mills High School students organized an all-school assembly and workshops addressing ways to integrate habits of sustainability into their everyday lives. Tierra Linda Middle School held a climate awareness event on campus, and Farallone View Elementary School students participated in an Environmental Celebration Day.
The students' sense of urgency is palpable and reflects priorities shared by our schools, government and much of our community. None of us should be surprised our students are both well informed about climate change or comfortable speaking up and advocating for action. Every day on campuses across the county, our students are learning to become critical thinkers, effective communicators and innovative problem solvers. Applying these skills to real world problems is exactly what we want our students to do.
Environmental education has been taught in San Mateo County's public schools for generations. In fact, for more than 50 years, students have participated in the County Office of Education's Outdoor Education program where they learn about the natural world, explore forest and beach ecosystems, and work together as a community. Understanding the relationship between people and the environment is also integrated into the science, history-social science and health education standards approved by the state.
Thanks in part to creative partnerships between curriculum coordinators at the County Office of Education and school leaders, students receive engaging and hands-on lessons that allow them to conduct their own analysis, draw conclusions and propose solutions to any number of environmental challenges. In San Carlos, students will soon have access to campus dashboards that make data on their school's energy use, transportation methods and other metrics readily available for analysis, school projects and advocacy efforts.
Students and teachers are further bolstered by the County Office of Education's Environmental Literacy Initiative, the first of its kind in California. The brainchild of former county superintendent Anne E. Campbell, the initiative seeks to embed environmental literacy across a school community, including academic learning through curriculum, student behaviors and habits through school culture, and facility management through green practices.
Thankfully, our students and educators are not alone in their efforts to raise awareness about the urgency of climate change and the need for action; the San Mateo County Board of Supervisors adopted a resolution last week declaring a climate emergency in San Mateo County "to highlight the increasingly urgent need for action to address the climate crisis." This follows up on several steps the county has already taken to address climate change, including the launch of Peninsula Clean Energy, which provides clean, renewable energy to residents at low rates, and the creation of the Office of Sustainability, which is working to address the threat posed by rising sea levels and planning for housing that is resilient to the impacts of climate change.
As global leaders work together to develop solutions to what the United Nations also calls the "global climate emergency," San Mateo County's students, schools, governments and community members are acting locally to raise awareness and address the crisis.
Nancy Magee is the San Mateo County superintendent of schools.