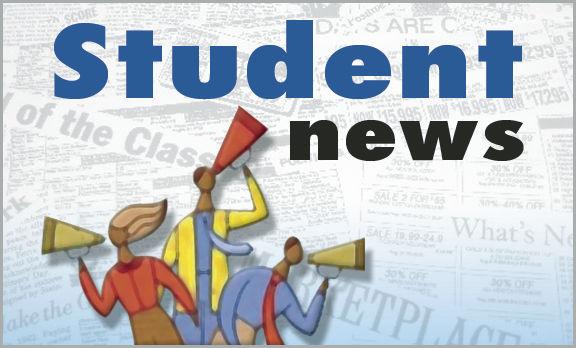 Approaching the end of my high school years, with graduation around the corner, I feel looking back on my career and what I've gained from my experiences thus far is in order. One of the primary abilities journalism gifted me was the freedom to share my opinions and ideas with others, and I truly hope this article inspires as well as gives an inside look at being a journalist.
I applied to be a sports writer for my school paper halfway through my sophomore year; honestly, without hesitation or thought. My strengths in reading and writing always seem to excel past my efforts in other subject areas, and my combined effort and passion in my new position yielded strong first articles. Going to sports games, interviewing my peers and writing about topics that inspired me all came with my first year of sports writing.
Despite my strengths in English class, I quickly learned that journalism writing was something entirely different. Each writer, no matter the department or publication, has their own style. I continue to develop and critique my own writing styles today, as they shift through my journalism experiences.
After writing for the sports department throughout my junior year, I decided to apply for the positions of sports editor and business manager. I truly believe being a member of Aragon's editorial team this past year played a crucial role in forming my writing style. It also helped me challenge my own ideals as well as learn to challenge and push those around me. Brainstorming editorial topics, covering #AragonToo — our localized coverage on the #MeToo movement and sexual harassment at Aragon — and writing about everything from volleyball to hate speech all contribute to who I am as a journalist.
When interviewing for the position of an Aragon editor last year, I was asked: "What do you believe to be the role of journalists today?" At the time, I answered that it was simple: Tell the truth. If there's anything I've learned in this past year, it's that there is so much more to journalism than just the truth.
We have the responsibility to always tell the truth, and yet I believe there can be multiple truths, multiple sides to every story and always multiple perspectives. It's important that journalists bring the stories, experiences and opinions of others to light as well as our own.
Journalism is an all-encompassing title for everything from news stories to opinion columns, interviews, editing, fact checking and more. Throughout the learning curve of becoming an editor and interning at the Daily Journal, I've become increasingly aware of the world around me and how important it is to learn from one another. Different forms of media give us different platforms and opportunities to do so; discuss, debate, even argue, but don't dismiss any story, point or argument until you attempt to fully understand it. The freedom of the press continues to provide opportunities to learn and explore — take advantage of it.
Brooke Hanshaw is a senior at Aragon High School in San Mateo. Student News appears in the weekend edition. You can email Student News at news@smdailyjournal.com.