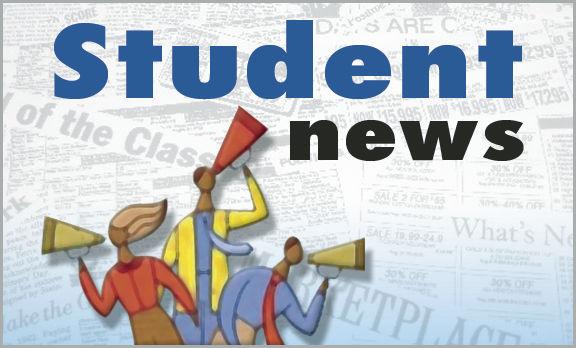 The first two weeks in November had most Americans glued to their TV screens and social media feeds, with blue and red images of the Electoral College map permanently burned into their retinas. Election coverage went on so long that the Chris Cuomo hashtag on Twitter was populated with thirst tweets, and I actually felt like I was starting to learn the states.
As someone who has never lived outside of California, the election was a rare opportunity for me to think consciously about the people in other states, and how their political beliefs can be so radically different from the ones of people around me.
In San Mateo, a Trump lawn sign sticks out like a sore red thumb, and the rallies I saw of trucks decked out in American and thin blue line flags driving up and down Highway 101 left me deeply unsettled. I think a lot of my family, neighbors and friends watched states turn red on CNN in slight disbelief — our social media interests and circles so dominated by left-leaning ideology, that we had forgotten it was even possible to still support Trump, at least vocally. To me, seeing someone be a Trump supporter was mostly just a declaration of counterculture in a liberal bubble rather than an actual alignment with his policy: some kind of a fearmongering tactic to make sure minority, queer millennial types didn't get too comfortable in your stomping ground.
Undoubtedly, the worst part of the election was watching a holier-than-thou complex unfold as votes trickled in. As Michigan bounced between red and blue before ultimately going to Biden, the state became the butt of several jokes, most disturbingly about its citizens not deserving clean water if it ended up going Republican. This directly proves that those privileged enough to live in places that are habitually Democrat (typically more wealthy areas), don't understand the plight of impoverished constituents, who feel ignored enough by their government to detach from politics completely or desperate enough to believe hollow promises of candidates they think might help them.
The reality is that regardless of who is in charge, most of America's problems will prevail, and those hit the rural, middle Americans, who we in California often ridicule for being uneducated or conservative, the hardest. That's not to say that there isn't a lesser of two evils — fingers crossed that Joe Biden's administration doesn't continue to ignore the coronavirus as hundreds of thousands of Americans perish, or lock immigrants in cages and refuse proper medical care. It's also not to play off how both Biden and Sen. Harris played a heavy-handed role in mass incarceration, where inmates are currently contracting COVID-19 at much higher rates than non-imprisoned citizens. Lots of things that the general public hated about Trump like belligerent foreign policy, slow action on climate change or casual racism and white supremacy are more distinctly American than they are simply Democratic or Republican.
The democratic system of the United States is built against progress, and that was very much the intention of constitutional framers. No presidential candidate has won by a landslide (10% margin) in more than 20 years, and campaigning is more about playing a chess game of key issues, demographics and counties than it is about being a true representation of what Americans want. The whole concept of plurality is warped to protect the feelings of smaller states, and make sure they don't feel outnumbered, or governed by the coasts, but really just gives them an unreasonable edge over other voters. For example, someone in Wyoming casting a ballot in a presidential election has over three times more power than someone voting in California, according to the Los Angeles Times. While California is ranked as the most diverse state in the nation, based on socioeconomic status, culture, religion and political beliefs, Wyoming comes in at No. 41. 
This is how the Founding Fathers wanted it to be. At the time that the Electoral College was designed, much of America was made up of slave-owning farmers, concentrated mostly in sparse states across the South. The infamous "three-fifths" compromise was created to designate Black citizens as being lesser than white counterparts. This made sure that the slave-owning population could keep a hold of its power over the enslaved population and, long after the institution of slavery was abolished, the men in the Oval Office continued to be white, affluent and privileged in more ways than one.
This Wyoming-California paradox, or any other state populated with a large amount of immigrants and minorities (Florida, New York, Texas) versus a predominantly white and homogeneous state (Vermont, Maine, West Virginia) is a lasting legacy of prioritizing white voices and votes, especially at the cost of Black and indigenous people's perspectives.
Throughout this election, the overwhelming push on social media to get out and vote felt like displaced energy, and frankly a little cheesy.  There's such a chasmic disconnect between casting a ballot here, in the suburbs, and citizens who struggled to retain their power to vote, or be able to physically cast a ballot at all, in a state like Georgia. 
Whether it be gerrymandering, purging votes or calling mail-in ballots a "whole big scam," our democracy is not nearly as exemplary as we'd like to think it is. Current reform is far too slow, and resting wholly on the shoulders of grassroots organizations and local organizers.
Achieving a fair elections process would require serious reconstruction of current systems, and although President-elect Biden poses less of a direct threat to our democracy than his predecessor, it's unlikely that much will change.
Josette Thornhill is a senior at Aragon High School in San Mateo. Student News appears in the weekend edition. You can email Student News at news@smdailyjournal.com.