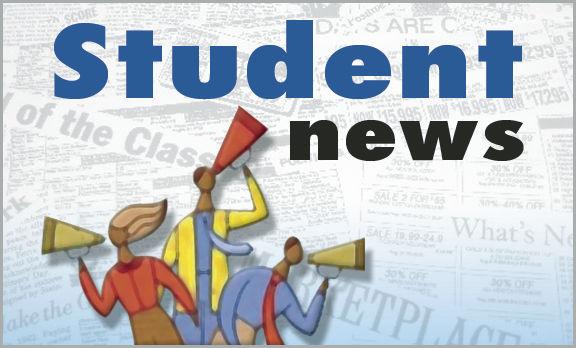 A few days ago, I had a conversation with my friends about our futures, and I was surprised to find that his career of choice was to be a banker on Wall Street.
"Well, why do you want to be an investment banker?" I asked him, and he responded by saying that that was what his dad wanted him to do.
At first, I was shocked and even a little annoyed he had given me this answer. In school, I felt like we had always learned that you shouldn't be afraid to be who you want to be and do what you want to do. I told him exactly that, and his response made me take a step back. He said that since he didn't know what he wanted to do, he would just listen to what his dad had to say.
I realized that, as a soon-to-be high school graduate, my thoughts regarding decision-making beyond high school have been pretty rigid. I've always characterized it as a time when kids turned into adults and finally picked a path they've always wanted to be on, regardless of what their parents or peers have told them to do. But when I witnessed this legitimate point about voluntarily giving up a choice, I had to reconsider and re-evaluate.
Looking back at my four years of high school, I realized that it wasn't a time of passivity; I had been actively making decisions that would affect who I would become. Although I was encouraged to work hard and get good grades, no one made me pursue journalism, something that has and will still define my identity.
Furthermore, looking into the future, or more specifically, at my parents, I realized that decisions aren't 100 percent set in stone either. My father, for example, only recently started pursuing a longtime dream of becoming an entrepreneur. And while he may not admit it, it was most likely a result of being set on the wrong path entering college.
So I asked myself then, how should we make decisions? Should we just do whatever we feel like doing? Or should we do what our parents tell us to do? I wanted to replace my rigid idea of decision-making with another one but, try as I might, I couldn't.
I'm still unsure if that friend who wants to be a Wall Street banker will end up happy or unhappy with his decision. But I think that's OK.
A single decision doesn't always have to be definite, and they don't always determine the future of a person. At the end of the day, all of our futures will come, whether they be one of starting a business, pursuing a high school journalism program, or becoming a successful Wall Street banker.
Vishu Prathikanti is a senior at Burlingame High School. Student News appears in the weekend edition. You can email Student News at news@smdailyjournal.com.