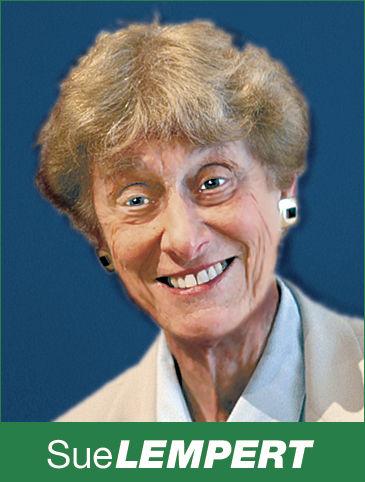 This is the third in a series of interviews with candidates for the seat of state Sen. Jerry Hill, D-San Mateo, who will be termed out in 2020. Earlier interviews were with Michael Brownrigg, Burlingame councilman and Shelly Masur, Redwood City councilwoman. I will be interviewing Sally Lieber, former assemblywoman from Mountain View, next month.
I met Josh Becker for the first time several weeks ago. I had to scribble fast because his activities are extensive. If I had to sum up what Becker, a 20-year Menlo Park resident, is in a couple of words it would be an effective and successful do-gooder and policy wonk.
Becker was born and grew up in Philadelphia. His father was a law professor at Villanova and his mother a social worker and biology teacher. He has a sister. He attended local public schools in Philadelphia and Williams College where he was a liberal arts major. It was a time when students felt the urge to do good so after graduation he and a friend traveled to Central America to help those ravaged by war and poverty. They went on their own, not part of any group. They discovered a small village in El Salvador of repatriated refugees where there was no school so they started one to teach basic literacy and math. Becker was fluent in Spanish.
He returned to the states, inspired to get involved in politics, and landed a job as press secretary to U.S. Rep. Marjorie Margolies who was the first Democrat in 116 years to represent a Pennsylvania conservative district. She became famous by supporting President Bill Clinton's budget even though she knew it would threaten her re-election, which it did. Her son would go on to become Chelsea Clinton's husband. 1992 was the Year of the Woman and Becker became active in Emerge, an organization dedicated to helping women get elected to public office.
He earned double Stanford law and Stanford business school graduate degrees in 1999. Before attending Stanford, he developed among other projects Relief Net to help out of work D.C. staffers By the time he got to the Bay Area, he was well connected with the tech world. In 2000, he created the Full Circle Fund, (which he still heads) a community leadership and policy innovation organization which funds nonprofits which are creating positive changes in the Bay Area and builds civic leaders for the future. Recipient organizations are involved in economic opportunity, education, environmental sustainability and health. Members of the fund pool their own resources and receive foundation funds to provide grants up to $25,000.
Becker used his entrepreneurial expertise to co-found New Cycle Capital which funds for-profit social ventures with responsible missions mostly in clean energy. He was a partner from 2007-2010 and introduced potential investors to the fund.
In 2011, Becker was recruited to run Lex Machina, whose goal is to bring openness and transparency to the law. It began as a public interest project at Stanford Law School and grew into a company (with a board, officers, etc.) with the resources to purchase documents so legal data would become transparent using analytics. Data was provided free to academics, judges and members of Congress and staff. Law firms and other big companies paid. Becker served as CEO until mid-2018. The company was acquired by LexisNexis in 2015.
Jerry Brown appointed him to the California State Workforce Development Board five years ago and he is still there under Gavin Newsom. In 2005, he became a founding trustee of the University of California, Merced. And he currently serves on the Child Care Partnership Council in San Mateo County.
Becker met his wife in 2003. They have two children. His daughter attends Menlo-Atherton High School and his son is a sixth-grader in a public Menlo Park school. His wife works at the Stanford Art Museum.
While he says he has always been interested in politics, he is definitely a public policy person. He sees a problem and likes to gather a group of people together to help solve it. He has never held elective office but has tried. He ran for the state Assembly in 2010 and lost to San Mateo County Supervisor Richard Gordon. He tried again for the state Assembly in 2016 but pulled out before the election because his father had terminal brain cancer and he wanted to be able to spend some time with him before he died. He has many local and state endorsements including two members of the San Mateo County Board of Supervisors, Warren Slocum and Dave Canepa. For a full listing of his endorsements go to beckersenate2020.com.
Sue Lempert is the former mayor of San Mateo. Her column runs every Monday. She can be reached at sue@smdailyjournal.com.