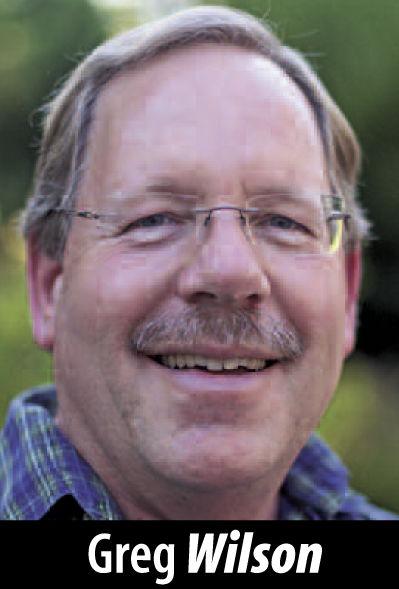 At this week's meeting, the Redwood City Council unanimously approved a $3.4 million grant to Habitat for Humanity Greater San Francisco for the construction of the 20-unit condominium project now underway at 612 Jefferson Ave.
While 20 units may not sound like much, every bit helps. And because these units are for sale, rather than for rent, future residents will be able begin building equity in their future home. Clearly Habitat for Humanity has a hit on their hands; the nonprofit's CEO noted that there have been over 780 applicants for the building's 20 condominiums.
Inspired by the interest the community has shown in this project, this week I took a walk that led me to each of Redwood City's in-progress affordable housing projects. My first stop was the Habitat for Humanity project, which will consist of five stories of housing over a ground-floor parking garage. Each of the five residential floors will contain four condominiums: one one-bedroom unit, two two-bedroom units and one three-bedroom unit.
When I visited, the garage level — which was constructed from poured concrete — and the wood framing for four of the five residential levels was in place. Habitat for Humanity projects typically rely on "sweat equity" from initial homeowners to help defray some of the construction costs, but, so far, everything has been done by paid professionals. Homeowners will eventually pitch in, presumably doing interior work. With their help, and given the progress made thus far, I'm guessing that they'll be moving in later this year.
Just half a block down Bradford Street from the Habitat for Humanity project, the 117-unit Arroyo Green affordable housing development is wrapping up. Currently the six-story building's exterior appears complete, except for a small brick façade that I watched being applied to the building along Bradford Street. Those appearances don't lie: MidPen Housing, the project's owner and future manager, expects to have residents moving in later this month.
From Arroyo Green I used sidewalks to follow Redwood Creek to the next project. As I went, I was delighted to see how much progress MidPen has made on the segment of Redwood Creek Trail that will run alongside their building. That's one bit of walkway I can't wait to enjoy.
Following the creek led me to the next affordable housing project, which is located at 353 Main St. When complete, the 124-unit "353 Main Street Family Apartments" will be fully affordable at a range of income levels. The six and seven story building will ultimately contain a mix of studios, one-bedroom and two-bedroom for-rent units. After the single-story medical office building that previously occupied this site was demolished back in November 2019, construction on this project proceeded at a frustratingly slow pace. Late last year, however, things finally shifted into high gear. Today, the contractor, ROEM Corporation, is placing huge wooden forms for the poured concrete walls that will enclose the building's two-level "podium" — which will contain the above-ground parking garage upon which the residential units will sit.
From 353 Main St., I headed out to a project that most people don't associate with affordable housing: the eight-story, 350-unit luxury apartment building being built by Greystar Development at 1409 El Camino Real. Although 90% of the building's for-rent apartments will be leased at market rate, 35 of them will be affordable at the low-income level. Greystar continues to work diligently and hopes to open their building, now dubbed "Highwater," to residents in "early 2021." Those interested are invited to join the project's "VIP list," but note that applications for the building's affordable units will not be available until construction is pretty much complete.
From Highwater, I left downtown and walked up Woodside Road, to the site of the Hallmark House Apartments building. This building's contractor seems to be making great progress, to where they now expect to open the building in the spring. Seemingly all of the reconstructed building's windows and doors have been installed, and currently it is receiving its exterior stucco. Very soon the scaffolding and green construction fabric that has shrouded the building since shortly after July 7, 2013, when a late-night fire rendered the building uninhabitable, will be gone.
Those interested in one of Hallmark House's 72 affordable for-rent apartments should note that the waiting list is currently open, and will remain so until midnight, March 1.
By the end of this year, these five developments will have added 368 units to Redwood City's stock of affordable housing. Although clearly not enough to meet demand, they nevertheless represent a big step in the right direction. And given the number of affordable housing units in projects that have been approved or are currently working through the approval process, Redwood City will continue taking steps to fight the high cost of housing in our area.
Greg Wilson is the creator of Walking Redwood City, a blog inspired by his walks throughout Redwood City and adjacent communities. He can be reached at greg@walkingRedwoodCity.com. Follow Greg on Twitter @walkingRWC.