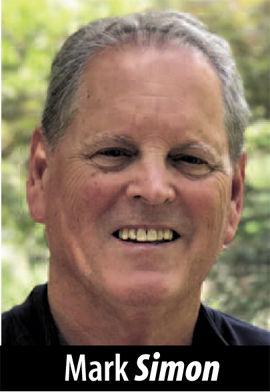 In my limited experience, candidates who largely fund their own campaigns have a surprising lack of success.Money is money, you would think. Spend it effectively and it shouldn't matter from whence it comes. But it seems to matter. Persuading someone to give you money speaks, perhaps, to an ability to win people over and develop a broad base of support. Certainly, it's a different dynamic.
This is of interest because John Pimentel, a veteran executive in the field of alternative energy, has launched his campaign for the San Mateo County Community College District Board of Trustees with a loan of $150,000.
None of which is to say that Pimentel won't raise as much or more from an ever-widening circle of enthusiasts. It certainly it sends a message about table-stakes to opponent Lisa Hicks-Dumanske, the Redwood City Library Foundation executive director, whose campaign has a much more grass-rootsy sensibility.
Still, imagine the impact if that same amount of money had come from dozens of individual donors, instead of himself.
Other people did give Pimentel donations totaling $1,500 — yes, that's 1% of what he gave to his campaign. That includes $250 from Bill Collins of Pacifica. It's notable because Collins wrote an absurd op-ed in the Daily Journal in which he called the county's community colleges "elite country clubs" and also argued, incorrectly, that state law requires community colleges to spend half their budget on faculty salaries. If a donation is an example of winning people over, this is a revealing one.
The trend continues. In two Redwood City Council district races, recently retired police officer Chris Rasmussen loaned his campaign $2,000 and Planning Commissioner Michael Smith loaned his campaign $4,100. Neither approaches the Pimentel level and it could be seen more as seed money … Julie Pardini, the founder of the Facebook page, Redwood City Residents Say What?, a leading forum against growth in the city, has been busy in the Redwood City race, giving $5,000 to Rasmussen and $2,000 to incumbent Janet Borgens, who could face two challengers in her southern district. The city adopted a $1,000 donation limit in February, but the Pardini donations came in before the ordinance took effect on March 11. Rasmussen says he'll keep the money, noting the donation limit is not retroactive. Borgens gave back $1,000, even though it appears she didn't have to.
I LOVE DEADLINES: Tomorrow is the deadline for candidates to get in their paperwork and, as reported in last week's missive, challenges seem to be the order of the day. All information is subject to the changes wrought by tomorrow's cutoff. That deadline is extended into next week, of course, if an incumbent decides not to run for re-election.
In the very same community college race, former vice chancellor Eugene Whitlock has roared into the race with an array of school-related endorsements, despite a turbulent history at the district. Nonetheless, it appears he will have an opponent, Helen Wolter, a local environmental activist known for a no-prisoners style of advocacy. … I've been speculating that incumbent Trustee Maurice Goodman would opt out of re-election — new district lines put him in the same district as fellow incumbent Trustee Dave Mandelkern. Now I'm hearing Goodman is proceeding for re-election and a challenge to his colleague. I guess we'll know tomorrow.
OTHER PLACES, OTHER RACES: It looks like only three candidates will be running for the two city council seats up in San Carlos. Incumbent Ron Collins should be a shoo-in for re-election. John Dugan and Joseph Eden are running for the seat vacated by one-termer Mark Olbert … In Millbrae, three council seats are up and incumbents Gina Papan and Ann Schneider are running; incumbent Wayne Lee is termed out. That would explain three challengers, perennial You You Xue, Anders Fung and Errol Zshornack. … Belmont has two council seats and two incumbents, Tom McCune and Davina Hurt, being challenged by Ken Loo. … Menlo Park incumbent Catherine Carlton opted out of likely re-election. Two people may run for her district seat, Chelsea Nguyen and Jen Wolosin, the latter known for her efforts on traffic safety. Incumbent Ray Mueller appears to be running unopposed as does Max Fennell. … San Bruno may have one of the most interesting races — incumbent Mayor Rico Medina is being challenged by Marty Medina (no relation).
NOT SO FAST: Last week's column jumped the gun. County Harbor Commissioner Sabrina Brennan has yet to file to run against longtime nemesis Tom Mattusch. I guess we'll find out tomorrow.
NOT TRUE: San Francisco Supervisor Shamann Walton, representing the city on the Caltrain board, "accused Caltrain — without evidence — of using funds to subsidize SamTrans," according to the San Francisco Chronicle. Without evidence. Put up or shut up.
Mark Simon is a veteran journalist, whose career included 15 years as an executive at SamTrans and Caltrain. He can be reached at marksimon@smdailyjournal.com.