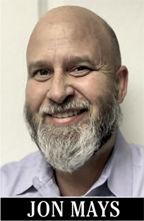 Imagine something that is incredibly unhealthy, yet it is prevalent in homes, on the streets, in bars and restaurants, even the workplace. People take breaks from work to do it, even though they may or may not know it is bad for them. People do it first thing in the morning, throughout the day and, sometimes, right before bed or even in bed before they fall asleep. We warn children to stay away.
It is so addicting that people must get their fix and feel uncomfortable without it. People are congratulated when they quit.
I'm talking about smoking right?
I'm talking about social media.
Countless studies, particularly focused on young people, indicate high social media use causes depression, loneliness and anxiety. People can feel isolated without others granting them gratification through likes, shares and comments. Depression can take place if their interactions or posts don't soothe their needs, or if they are ignored. There is anxiety through others attacking them, misinterpreting them or shunning them.
The controversy over Instagram kids is a prime example. We know it's bad.
Too many rely on social media for information and how to think about things. Opinions are often blasted. Perceived slights are magnified. And piling on is considered fair game.
It is one of the most unhealthy things we do to our mental health.
Journalists who post their stories to spread awareness of their work are often targeted. Opinion writers who post their columns experience the same. Many act as if attacking someone's life work is a completely normal thing. It's even worse when people easily dive into harassment as if it was a warm pool.
I can handle criticism, even welcome it, but the method of commentary on social media is by default aggression. It can't be healthy for those who originate the personal attacks either.
What's sad about the current state of social media is it's the same as the current state of our collective society. Many consider themselves at war with each other rather than being interesting in exchanging ideas and exploring philosophies.
It seemed to start out fun. On Facebook, people could throw virtual food or post on walls. On Twitter, people posted what they had for breakfast or talked about parties. You could connect with your high school friends.
No more. I'll give an example. I wrote a relatively mild column last week about the need for San Mateo residents who haven't gotten involved in the general plan process to do so. There are two groups who generally participate, pro-housing and self-described smart growthers. They have known points of view, but there are others out there who could also provide their input. That would be refreshing. More input is better, right? For using the term smart growthers and saying YIMBY or NIMBY "can be seen as pejoratives by some," I was blasted on Twitter and told I insulted the YIMBYs by saying it "can be seen as pejoratives by some." And then they fought with each other. OK, so I learned I could have used the term "self-described" and said NIMBY can be seen as a pejorative by some, and that YIMBY is a derivative of that term. But all that doesn't matter, because people in this mindset see what they want to see and are looking for a fight. They want the retweets and the likes and the comments because it's addicting and this horrid online place has become their ersatz version of community. Social media has changed them and, honestly, it's not necessarily their fault.
Yet, it essentially proved my point that there needs to be more points of view represented in the general plan process. Some of the commenters had decent ideas on how that could happen, but that is lost when it's delivered in an insult. And it reveals that some people see life as a war to be "won" rather than a life to be lived or a future community to envision. I do not choose to "win," I choose to live in a better community, one that respects the viewpoints of others.
Not a possibility in today's world of social media. There is a larger issue here, and that is the radicalization of small groups of all stripes on social media who carry those grudges into public planning processes and diminish the discourse. This is a problem to solve, and I hope new ideas emerge on how to get more cohesive, expansive and civil public input. But more importantly, I see a larger problem to solve and hope we can focus on the utility of social media while reducing the deleterious impact. Social media may not have the exact same health impacts as tobacco, but there is no doubt it has damaged our society. But is that damage permanent? That's up to all of us.
Jon Mays is the editor in chief of the Daily Journal. He can be reached at jon@smdailyjournal.com. Follow Jon on Twitter @jonmays.