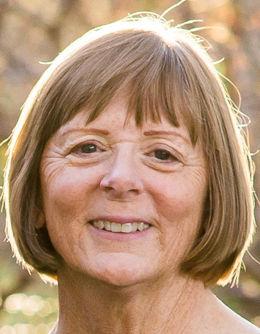 Margaret "Peggy" Knochenhauer Fung, born July 19, 1952, died Aug. 23, 2018, after a long struggle with cancer. She was at her home in Foster City surrounded by her family.
Born in Columbus, Ohio, to James and Martha (Knox) Knochenhauer, at age 5, she moved to San Mateo with her family. Peggy graduated from Hillsdale High School, Chico State and Notre Dame de Namur University. She married the love of her life Allan Fung in 1974. Peggy taught in the San Mateo-Foster City Elementary School District for more than 25 years, she said returning to the classroom was one of the best decisions of her life.
As a tremendous athlete, she swam for the Marlins and San Mateo Masters for the last three decades. Her love of the water led her to play with the World Champion Peninsula Water Polo team where she made lifelong friends. She loved spending time at the family's cabin in Lake Tahoe — skiing in the winter, swimming and kayaking in the summer.
The Celebration of Life is 3:30 p.m. Sept 28 in the Foster City Recreation Center.