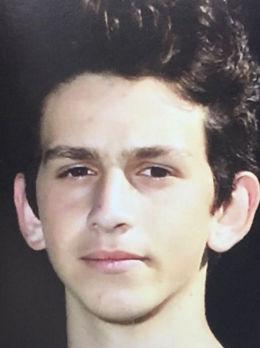 A 17-year-old Carlmont High School senior was shot and killed in front of an elementary school in Belmont late Monday night, according to police.
The victim has been identified as Mohammad Othman, of Redwood City.
"As a close-knit community, I know we are all feeling the pain of losing a beloved member of our Carlmont family," Principal Ralph Crame wrote in a letter to Carlmont families. "Although this is a difficult time for us, we know that the family is grieving and we must keep them in our thoughts and support them in any way that we can."
Othman played for the school's varsity football team.
"He was a really pleasant happy-go-lucky kid and just really enjoyed playing football and the camaraderie of being around the guys. It's very unexpected," said Carlmont football coach Jake Messina. "The team has been trying to come to terms with it. It doesn't seem real."
Counselors will be present at the school this week to support students and staff, according to Crame's letter.
Police said family members of the victim called police around 10:55 p.m. requesting a welfare check on the victim who they believed was at Central Elementary School on the 500 block of Middle Road.
When officers arrived, they found the teen lying in the parking lot at the front of the school, suffering from a gunshot wound. He was pronounced dead at the scene.
According to police, the victim is believed to have known the suspect, and the shooting wasn't random. Police said he had no connection to the school.
"This is an unfortunate and tragic incident that we are confident has nothing to do with the elementary school," said Belmont Mayor Davina Hurt. "As a mother, I send my heartfelt condolences and prayers to the families involved. No community is immune from violence, but the residents of Belmont should feel safe. Every day, the city, our school districts, and our local public safety departments work hard to keep Belmont a safe community."
Belmont police Capt. Patrick Halleran said it appears there was a single gunshot wound and it's unclear how many people were involved in the incident, adding that so far no eyewitness has come forward.
This is Belmont's first homicide since August of 2017 when an East Bay man allegedly gunned down another man in an apartment building because of a domestic dispute.
No arrest has been announced and police have not released any suspect information. ABC7 News reported police had blocked off a Pleasanton neighborhood in connection to the Belmont incident. Anyone with information on the case is asked to contact Belmont police at (650) 595-7400 or police@belmont.gov.