San Mateo drivers have significantly higher citation rates for failing to yield to pedestrians, well above the national average, according to a May report from Insurify, an American car insurance comparison website.
The Insurify report found San Mateo motorists were cited for failing to yield to a pedestrian at a rate of 24.4 per 10,000 drivers, five times the national average and among the worst in the nation based on 2018 through 2021 information from Insurify's insurance applications database. Around 4.86 out of every 10,000 drivers fail to yield the right of way to a pedestrian across all metropolitan areas in the United States. Alexandra Conza, a team lead with Insurify who created the database and analyzed the data, said the company had seen an increase in speeding and reckless driving that have safety implications for both drivers and pedestrians.
"One of the reasons we published this study is that as more and more people spend time outdoors, pedestrian safety is something that should be on the mind of drivers as people are outdoors," Conza said.
The report utilizes Insurify's database of more than 4 million insurance applications and breaks down the proportion of drivers reporting one or more citations for failing to yield the right of way to a pedestrian, which determined where the most incidents to pedestrians occurred. The San Mateo numbers are based on the number of drivers in its insurance application database from the city. Insurify said drivers must disclose information like where they live, driving history and any moving violations when applying for car insurance. Other Bay Area cities with higher than average citations for failing to yield the right of way to pedestrians include Fremont and Sunnyvale.
"I don't think pedestrian safety as an issue is being resolved, unfortunately. We still see risks to pedestrians across the county, particularly in these cities as well," Conza said.
The report also noted that while other studies take into account pedestrian fatalities, right-of-way citations occur 20 times more frequently and can be a better indicator of motorist behavior in specific areas.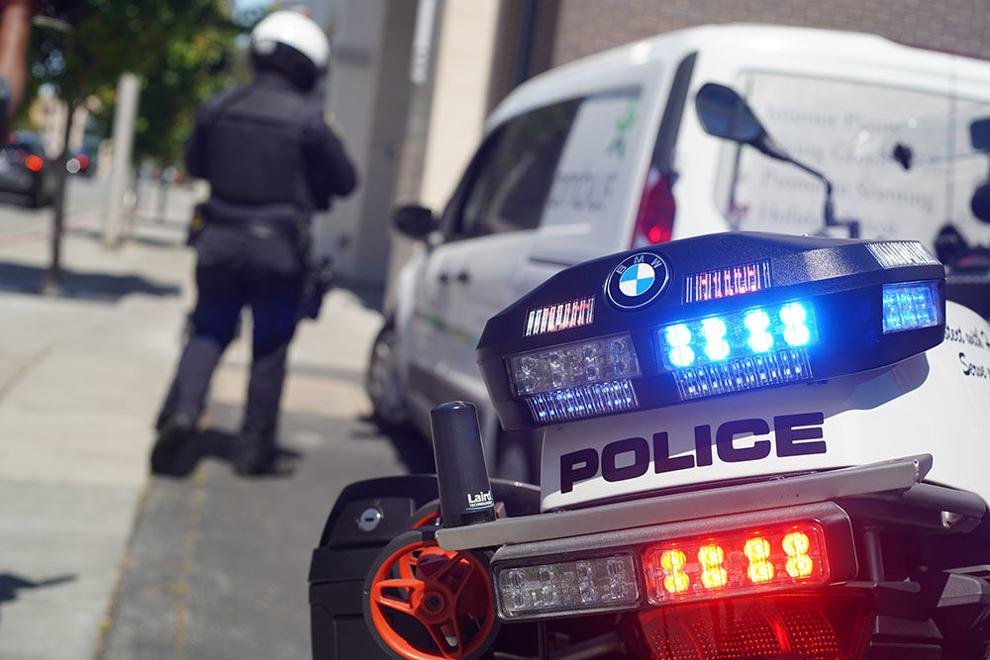 "This gives us a bigger idea of driver behavior on a regional basis that fatality data doesn't give," Conza said.
Conza said many cities with above-average violation rates were areas with a very dense population, including places in Southern California and the New York City area. Conza was surprised that a cluster of several Northern California cities had higher than average violation numbers.
"I do think it points to a regional pattern in traffic behavior," Conza said.
Pedestrian safety remains an important priority for the city and the San Mateo Police Department, which recently held an April 29 traffic enforcement event in the city to catch motorists and pedestrian violators. Officers cited 45 drivers that day over a few hours. Police saw a steady yearly increase in pedestrian-related traffic collisions before COVID-19. San Mateo saw 49 pedestrian-related traffic collisions in 2019, the highest since 2015, and a 104% increase from 2016 numbers of 24. Police have also held several other traffic education programs in the last month.
San Mateo police spokesperson Officer Alison Gilmore said while the department does not have a date for another enforcement operation scheduled, it will continue to have Office of Traffic and Safety deployments, perform targeted and complaint-driven enforcement and use mapping to address traffic safety for pedestrians.
San Mateo city officials have also held public meetings on the topic of traffic safety downtown, with issues of protection for seniors, speeding and pedestrian safety highlighted as areas the public wants to see addressed.
Public Works spokesperson Kellie Benz said traffic safety remains an important pursuit, citing the Safe Streets San Mateo education campaign, online traffic safety maps and meeting with neighborhood interest groups to solve neighborhood issues like cut-through traffic and safer intersections. She noted pedestrian safety also is a motivating factor behind several city projects, like the 25th Grade Separation Project.
(650) 344-5200 ext. 102