A proposed 40-unit residential building at 222 S. Fremont St. and a medical office building at Saratoga Drive and Yates Way remain in the early pre-application planning stages, although both project applicants are working with San Mateo planners toward formally applying for project approval.
The development at 222 S. Fremont St. would be a 40-unit residential building with five stories totaling 55,576 square feet off Third Avenue. It would have 12 one-bedroom units, 23 two-bedroom units and three-bedroom units, with three units devoted to the low-income category. A below-ground parking lot would have 52 parking spaces for residents and eight for visitors.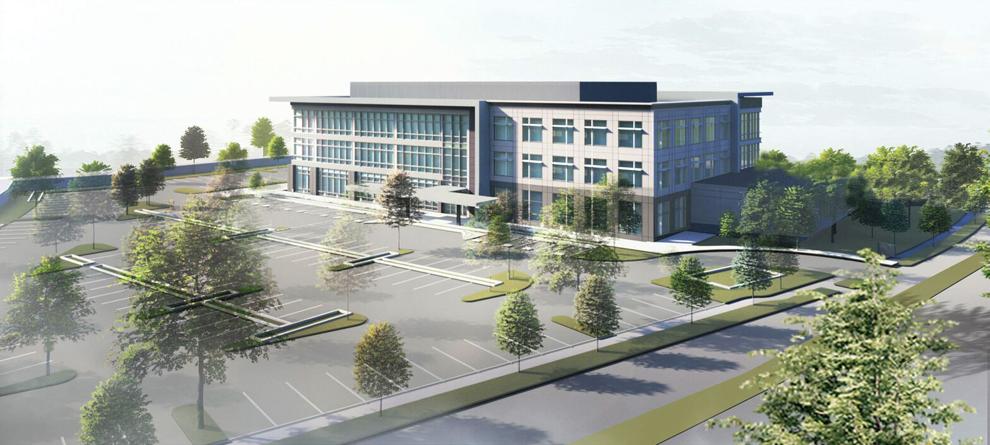 Regan Catanzaro with Wall Street Properties, the applicant of the project, said it would soon resubmit its pre-application after addressing city staff comments. The resubmitted changes include adding more colors to add contrast to the design and a larger and more distinct entryway on Fremont Street for the public. The development still needs to have a community meeting and study. The applicant has resubmitted its application a couple of times, with the most recent this past fall after working with the city on design ideas and various project feedback.
"We are super early in our design phase right now," Catanzaro said.
The building purchasing options include plans for rental or buying, and pricing is expected to be competitive with the market. She said the folks who could live in the units could range from single people and families to people retiring and looking to downsize with an apartment or condo living. No streets are expected to be closed for site work, although work would take place for part of the development on the street for new curbs. Catanzaro said if it is approved and construction begins, it could take 18 to 24 months to complete. Wall Street Properties is also developing a development next door at 210 S. Fremont St., formally 200 S. Fremont St., with 15 units in four levels.
The proposed medical office building at the southwest corner of Saratoga Drive and Yates Way would be three stories at approximately 86,000 square feet devoted to medical offices, outpatient health care and cancer services. It would include a surface level and underground parking garage providing 258 parking spaces. The project site is 3.7 acres. The project is expected to include site improvements and changes to landscaping and parking.
Pietro Martinez with Pacific Medical Buildings, the applicant that designs and leads various medical building projects in California, said the project has not been formally submitted and is still in the early planning stages following pre-application submittal Oct. 7. Once approved, it would probably take 18 to 24 months for construction, Martinez said. Specific building plans and designs have not been finalized during the pre-application process. The company is working with San Mateo planners on building codes, planning and outlines to ensure everything is ready before formally submitting the application. It hopes to have a community meeting in the next couple of months to get feedback.
San Mateo Associate Planner Linda Ly said by email that both projects had not yet been scheduled to go before the Planning Commission, as the applicants are revising proposals in response to high-level comments from the city. As part of the pre-application process, both applicants will need to undergo a study session before formally submitting a planning application, Ly said.