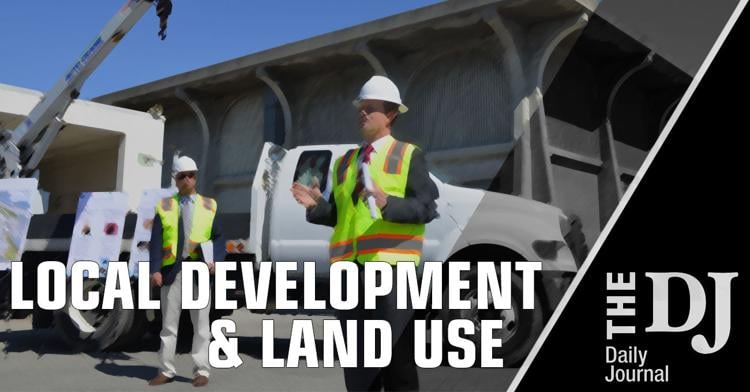 A new regional plan could mandate the Bay Area to build 441,000 new housing units — a sizable portion of which are assigned near the Peninsula's job centers, raising the eyebrows of local officials.
The Association of Bay Area Governments will consider Thursday, Oct. 15, a Regional Housing Needs Allocation methodology aiming to determine where new homes should be constructed over the next eight years. The proposed calculation effectively triples the county's previous allocation from about 16,000 units to 48,000 units.
With a concentration of desirable job centers and expansive public transit corridor, San Mateo County was identified as a desirable location to build new homes, which the association hopes will reduce the cost of living and limit traffic congestion that plagued the area prior to the pandemic.
Noting that housing development has lagged significantly behind the region's economic growth, a spokesman for the regional organization said the new housing numbers are a product of an effort to make the Bay Area a more affordable, desirable and equitable place to live.
"The Bay Area has not built housing to keep up with these increased employment numbers. In real life this has meant high housing costs. Both ownership and rental," said Randy Rentschler, a spokesman for ABAG, in an email. "With respect to this RHNA cycle and recent changes in state law, the housing allocations numbers from [California Department of Housing and Community Development] are, in part, a reflection of that."
The state housing department ultimately requires the housing to be constructed, and the regional board breaks down allocations for communities throughout the Bay Area. The ABAG board is comprised of officials representing jurisdictions throughout the Bay Area and its San Mateo County representatives are county supervisors David Canepa and Dave Pine, South San Francisco Mayor Rich Garbarino and Millbrae Councilman Wayne Lee.
Garbarino took issue with the proposed allocations.
"I just don't think they are equitable," said Garbarino, adding that he feels San Mateo County undeservedly has established a reputation for not doing its fair share to build housing.
To that end, he suggested East Bay officials have skirted an obligation to build housing while blaming employment hubs like the Peninsula for the region's high cost of living. Furthermore, he questioned where communities such as South San Francisco, which have sustained long stretches of development over recent years, could find available land to build the housing allocation.
"Where are we going to put these units?" he asked rhetorically. For his part, Rentschler said regional officials are committed to working with local jurisdictions to develop a plan that can facilitate the construction.
"Four-hundred-and-forty-one-thousand housing units over eight years is a big lift for the region, and we acknowledge some jurisdictions will have challenges prioritizing eligible sites," said Rentschler.
Under the most recent allocations, Daly City is expected to build 4,827 units; South San Francisco will be expected to build 3,978 units; San Mateo would be expected to build 6,697 units; Redwood City would be expected to build 5,199 units; Burlingame would be expected to build 3,449 units; Brisbane would be expected to build 2,819 units; and Millbrae and San Carlos would be expected to build roughly 2,300 units each.
Meanwhile, smaller local communities would be spared the obligation to build as many units. For comparison, Hillsborough would be expected to build 606 units; Portola Valley would be expected to build 251 units; Woodside would be expected to build 326 units; and Half Moon Bay would be expected to build 342 units.
Canepa suggested previously proposed methodologies would have more evenly distributed the housing allocations, and not overburdened communities with concentrated job centers.
"If we are talking about regionalism, we should share the burden," said Canepa, who echoed Garbarino's equity concerns regarding the obligation of South San Francisco and other cities to build so many units while others are not expected to do so.
Not all were critical of the mandates though, as officials with the county Housing Leadership Council called for more development — specifically affordable housing.
For each total allocation, a price range of units is assigned to be built as well spanning from very low income to above moderate income. The allocations identified are not final, but representative of the estimated amount each community must construct.
With a majority of the local affordable units allocated in San Mateo, Redwood City and Daly City, organizer Ken Chan complimented the regional organization on its methodology while calling for more similar development in neighboring communities.
"[The Housing Leadership Council] would like to see a higher allocation for the entire region and the distribution that will create the most equity in the future," he said in an email.
The ABAG executive board meets Thursday, Oct. 15, at 6 p.m. Visit abag.ca.gov/meetings for more information.