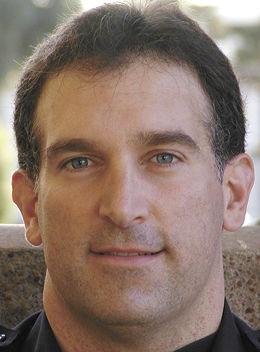 Responding to rising concerns across the nation regarding use-of-force policies, Burlingame officials answered questions and offered perspectives on the relationship between the community and local police.
In a first-of-its-kind discussion Thursday, July 23, Burlingame Police Chief Mike Matteucci led a conversation with residents, administrators and elected officials focusing on law enforcement techniques.
The virtual seminar is the latest in a series of similar conversations taking place throughout the Peninsula, as communities have turned their focus to police brutality and violence following the killing of George Floyd.
For his part, Matteucci attempted to distinguish the nature of his department from their larger counterparts across the nation, noting his smaller force of about 40 officers is easier to monitor than those in bigger metropolitan areas.
"Our officers are really being watched out there," said Matteucci, detailing a short chain of command which exposes all officers to superiors who regularly track behavior on the beat to assure it is appropriate.
As a fail-safe to assure the department's accountability, Matteucci said all use-of-force instances are captured on body-worn cameras reviewed after each incident.
He balanced that perspective by noting though that force is rarely necessary for officers in Burlingame, where 2,643 arrests occurred since 2016 and only 34 involved force — most of which did not require a service weapon or Taser. Furthermore, he said the incidents yielded no hospitalizations for the suspects and no complaints regarding excessive force either from the department or the community.
Additionally, he said his department amended policies banning chokeholds and promoting de-escalation following the death of Floyd at the hands of Minneapolis police officers earlier this year.
The discussion featured some community members who favored directing some calls for assistance to social service providers better trained to assist those experiencing mental health or emotional issues. To that, Matteucci said his department regularly partners with those organizations while providers will occasionally go on calls with officers when necessary.
Other community members urged more progressive action, such as disarming officers, defunding the department or forming different departments to conduct traffic enforcement or field calls considered routine.
Matteucci balked at such a proposal, claiming that there is an inherent risk associated with response to all calls and that it is unsafe for officers and the community to think otherwise.
"To unarm officers, call calls routine and downplay the risk with traffic stops, I think is not a good idea," he said.
Most councilmembers expressed their support for the city's police department, which they considered a premier agency locally.
"It's a tough time to be a police officer when everyone is scrutinizing everything you do," said Councilman Ricardo Ortiz, who added he believed any further policy amendments should be localized to meet the community's specific needs.
Others were more receptive to the idea of reform, such as Councilman Michael Brownrigg, who earlier this year called for ambitious reviews to department force policy and hiring practices.
He distanced himself from those proposals at the most recent meeting, saying he spoke out of emotion at the previous discussion. But he maintained his position that the city should be interested in evolving the approaches taken by police.
"I won't back off from asking to make things better," said Brownrigg.
Mayor Emily Beach expressed a similar sentiment, sharing an expectation that the discussion on police policy will be followed by another regarding diversity and systemic racism in Burlingame.
"We are going to continue to have some of those big conversations," she said.
But to the discussion regarding law enforcement, Beach credited the commitment shown to address some of the concerns raised by residents.
"It's clear I think that our whole department and chief wants to be responsive to the community," she said.