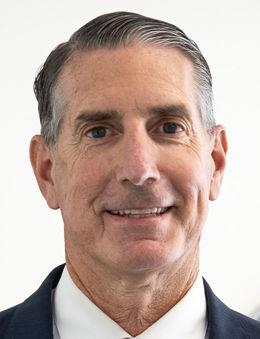 Amid a COVID-19 resurgence and economic uncertainty, one of San Mateo County's most vulnerable communities has scrambled to find financial assistance, flocking to the county's Immigrant Relief Fund for financial help.  
On Wednesday, County Manager Mike Callagy announced during a virtual press conference that 2,500 of the 7,500 families who applied for assistance through the fund had been approved for a $1,000 grant. By Friday, the number of applicants grew to over 10,000 families and continues to grow by the hour, said Joanna Cortez Hernandez, the program leader behind processing applications. 
"What we have to do is understand the cash assistance will be depleted. … Our communities are in deep need for financial resources for them to frankly survive," she said. 
Cortez Hernandez is a client services director with the Mission Asset Fund, a San Francisco based nonprofit focused on enabling financial equity within minority communities. The organization has now been tasked with managing the over $9 million fund and distributing grants using an "equity lens."  
"It is our priority to get these grants distributed as fast as possible while being mindful that some immigrant families are in more need than others," said Cortez Hernandez. "You can count on the fact that the majority of the families applying to the fund are folks who have no to very little income and are living in a household with multiple individuals in that household."
Following the mid-march COVID-19 shelter-in-place order, businesses shut down causing many community members to either have their hours cut or lose their jobs altogether. Millions of people nationally, out of work with bills piling on, turned to unemployment benefits to fill the gaps of financial insecurity. 
Those benefits had been boosted with an additional $600 a week and a one time $1,200 check was also distributed to eligible low-income earners which was federally subsidized through the Coronavirus Aid, Relief, and Economic Security Act. 
Though many expressed the single check and $600 bonus, ending this week, was not nearly enough to substantially aid families experiencing financial hardship, undocumented community members experiencing the same hardship have been shut out of both programs for months. To help ease some of the financial burdens placed on individuals unable to receive assistance due to their immigration status, state officials provided a one-time $1,000 grant. 
"When COVID-19 and the news to shelter in place came, in San Francisco we immediately began to hear from our own clients about their worries, about not being able to pay next month's rent," said Cortez Hernandez. "California stepped up with their own respective fund and we were very happy to see the state be a leader in providing support to immigrants left out at the federal level."
Those funds were rapidly depleted and the San Mateo County Immigrant Relief Fund may face the same fate. The grant program has been mostly funded by a $5 million donation from John Sobrato, founder of the Silicon Valley Based nonprofit Sobrato Philanthropies. The Board of Supervisors also contributed $2 million from CARES Act toward the fund. 
"The San Mateo County Immigrant Relief Fund is a prime example of what can happen when public and government players step up," said Cortez Hernandez. "It's a prime example of what happens when a community steps up to the plate. There are thousands of immigrant families living in the county and across the country living in deep pain who contribute to their communities but have been left out from federal funding." 
Though supervisors Don Horsley and David Canepa urged the board to contribute up to $5 million, matching Sobratos donation, the board opted to revisit the discussion once an assessment of community need could be observed.
Cortez Hernandez said all agencies involved in the program, including the nonprofits Legal Aid Society of San Mateo County, Samaritan House and Faith in Action Bay Area, have been rigorously searching for additional donors to the program. 
Miriam Yupanqui, executive director of the nonprofit Nuestra Casa de East Palo Alto, said a major hurdle for accessing funds is a confusion around which programs are attainable by those without documentation. Additionally, an inability to access the technology and internet necessary to complete online applications has added to frustrations. 
"At the moment, at a community level, there's just a lot of confusion. There are several local funds supporting undocumented individuals with this process but there's confusion on which fund has what money left to support us in what way," said Yupanqui. "We hear of a lot of frustration in navigating the process. ... The digital divide is an existence and the pandemic brought it front and center." 
Despite the confusion, Yupanqui said the need for financial assistance within the undocumented community remains strong, adding many staff members at varying agencies have taken it upon themselves to help applicants submit the necessary forms for aid. 
"Many nonprofits don't have the funding to help people complete the application but they do it because they care," said Yupanqui. "For many people who live in East Palo Alto in a multigenerational household, for them receiving stimulus money ... it makes a huge difference. [The $1,000] doesn't seem like a lot but it seems like a lot to them." 
As of Friday, 4,700 applicants had been approved for the $1,000 grant. The Mission Asset Fund has continued accepting applications which are processed "with care" by a team of 12 individuals, said Cortez Hernandez. Currently, applicants are not allowed to apply for a second grant due to limited funds.
Visit missionassetfund.org/immigrant-families-grant-sm/ for more information about the San Mateo County Immigrant Relief Fund.