While San Mateo County entered the orange tier of the state's coronavirus color-coded system earlier this week, there is still a wide discrepancy between the different high school districts within the county and how they plan to ramp up athletic activity at county schools.
While schools in the San Mateo Union High School District have increased activity among its schools, schools in the Sequoia Union High School District are still just doing conditioning drills.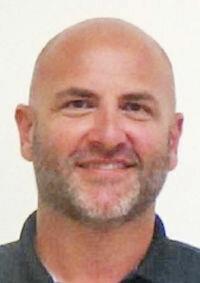 "We created a road map (to return to practice)," said Jeff Scheller, San Mateo High School athletic director, football coach and the chair for the school district's return-to-play committee. "Purple was just conditioning, red is using individual equipment and orange is shared equipment.
"What we're doing (at San Mateo High), we're sharing equipment in cohorts."
Scheller said his teams and athletes are still adhering to the safety protocol and everyone involved are wearing masks and social distancing as much as possible. He went on to say that equipment is sanitized before and after the cohort uses it and he is not allowing different cohorts to use the same equipment.
"We don't have any equipment that is being used between cohorts," Scheller said.
Scheller said when the plan was put together, with input from the other athletic directors in the SMUHSD, and sent to the school district offices, there was no official approval — or denial. The fact that the San Mateo football team is out on the field within a stone's throw of the SMUHSD offices, which are essentially located on the San Mateo campus, means Scheller is willing to use his school as a guinea pig when it comes to allowance.
Scheller said so far, so good.
"We are really lucky with (SMUHSD superintendent Kevin) Skelly. … I think our district is very supportive of athletics," Scheller said. "I've been open and transparent with what I'm doing. I'm telling (the other coaches in the district) what I'm doing."
For Steven Kryger, Menlo-Atherton co-athletic director and boys' head lacrosse coach, all he wants is some transparency and communication. While schools in the SMUHSD appear to be ramping up their practices, the schools in the SUHSD are still stuck in just-conditioning mode.
"It's the lack of transparency and lack of communication that is most frustrating," Kryger said.
Kryger said the schools in the Sequoia district sent a request asking for clarification. He said the county lawyer told the schools to refer to the state guidelines — that were last updated Aug. 3.
That doesn't sit well with Kryger and others.
"Our county counsel is pointing to an Aug. 3 position from the California Department of Health. Here we are, almost three months later and there has been no update. … This is not a black-and-white issue," Kryger said. "[These county rulings are an] interpretation of [the state guidelines]. Santa Clara County people have interpreted it completely different and that's the flaw in that kind of reasoning. … Santa Clara County allows the sharing of equipment."
Much like the schools in the San Mateo district, the Sequoia district schools are working on a "road map" that would give district officials a plan for teams to begin actually playing their sport.
"We're putting together a document for each sport about how we would share equipment and maintain social distancing," Kryger said. "We're working with some doctors at Stanford and we're hoping that they give us a stamp of approval."
But Kryger knows there is a chance it still won't be enough to sway officials' positions.
"There are a lot of people asking the governor's office to do something. … [The state has] completely ignored the youth athlete in the state of California … and that to me is where the shame is," Kryger said. "There are plenty of kids doing stuff on their own, anyway.
"There are enough other places around the country that are taking the emotional and social and mental wherewithal of high school students into account and it just doesn't seem to be done in California. And if they are, they're not communicating it."