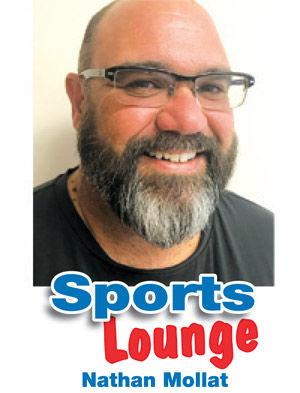 The Healdsburg varsity football team was folded after losing its first two games by a combined score of 102-0. The Oakland Unified School District slashed several secondary high school sports to make up a half-million-dollar budget shortfall. Some local high school football teams are struggling to field rosters with 30 or more players. Obesity among our children is at a frightening level.
At what point will communities realize the importance of exercise, physical education and athletics?
"They're just a game," critics deride. A generation of parents pressing the noses of their children deeper and deeper into books, forsaking just about anything else, with the hope of getting into that elite, expensive college or university.
Meanwhile, high school kids continue to crack under the pressure.
"Spontaneous play and exercise are not a part of their life. There are some parents who think it's complete folly to be in a physical education class. Why waste a class on PE when they can take another AP class?" said Aragon athletic director Steve Sell, who has been teaching PE at the school since 1990. "It makes you wonder: how much do these kids spend outside?"
Blame video games. Blame social media. Blame YouTube. Blame the rise of esports. Whatever the reason, there is a generation of kids not learning the lessons sports and exercise can provide.
It's that lack of appreciation about physical activity and competition that makes it all too easy for a school district, such as Oakland, to simply slash the likes of tennis, golf and wrestling. If no one cares enough to show up to play on these teams, apparently no one will care if they are cut out of the budget.
Thanks to the generosity of an anonymous donor's $35,000 and another $250,000 from the Oakland Raiders, the district is on its way to filling that $500,000 hole in the budget. But the fact sports is automatically the first thing to go when budget problem arise is disconcerting.
A little closer to home, general contractor W.L. Butler became the annual sponsor for the Peninsula Vault Club — a organization based out of Sequoia High School that trains pole vaulters from all over the Peninsula. W.L. Butler donated $1,500 to the club in the honor of retired Redwood City police chief JR Gamez.
That amount may not seem like a lot but, for a club that usually has to pay out of pocket for everything, it's a godsend.
But is that where high school sports is heading? Only those privately funded will field teams? Considering many schools have booster clubs that raise funds for various teams, maybe the pay-to-play model is a lot closer than we realize.
Compounding matters is the fact that not only are kids not playing sports, they're not learning the importance of exercise or even how to be athletic. A couple of PE teachers/coaches I talked to were concerned about the sheer level of athletic ability they see in their PE classes, which is around slim to none.
These are the student-athletes who will make up current and future sports teams. There has been a lot of negative press surrounding the injury risks associated with football. While there is something to be said for that, coaches, schools and districts may need to start worrying about the lack of players for other sports as well.
"I don't think that the competitive nature is there (among some students)," said Jeff Scheller, San Mateo athletic director and health teacher.
The silver lining is that the four high school districts that make up the Peninsula Athletic League seem to understand the importance of high school athletics. All the districts have spent the last several years upgrading athletic facilities at most every school in the league.
Because when it comes to high school athletics, it's about more than just the game. It's about the camaraderie between the team, the fans, the school and the community.
"It's just (the importance of) being part of something," Scheller said.
Nathan Mollat can be reached by email: nathan@smdailyjournal.com or by phone: 344-5200 ext. 117. He can also be followed on Twitter @CheckkThissOutt.