Last Friday, Oct. 1, marked the end of an era for the Daly City Parks and Recreation Department.
Dave Nicora, a prominent parks and rec leader for 35 years, celebrated his retirement at the Lacombe Clubhouse in Westlake Park. The site served as Nicora's workplace since he took on fulltime employment status with the Daly City Parks and Rec 23 years ago. He was hired in 1986, and also worked at Christopher Columbus Elementary School until taking on his fulltime role in 1998.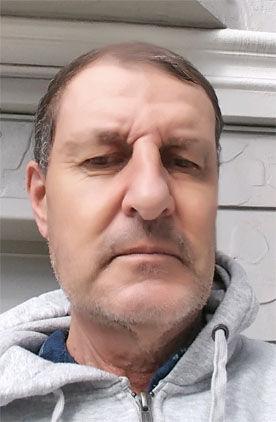 Through the years, Nicora touched countless lives in organizing individual daily sports and comprehensive sports leagues at many of Daly City's 12 parks. One of his favorite recollections, he said, was just the day-in, day-out hustle and bustle of neighborhood kids who were consistent in his work life for generations.
"It just wasn't the way it is now," Nicora said. "You could play from sunup to sundown and your parents didn't have to worry about you. You knew everybody in the neighborhood."
Nicora was one of the big three among the Daly City Parks and Rec leaders, along with Pete Quibell and Kevin O'Connor. Quibell retired from the Parks and Rec several years ago, while O'Connor resigned in 1990 after seven years as a rec leader to focus on his college studies at UC Davis.
"[Nicora] was very dedicated," O'Connor said. "He was more just a very reliable and conscientious guy, and he was really dedicated to park and rec and ran everything. He just kind of ran the whole gamut."
From baseball to softball, and flag football to basketball, Nicora was instrumental in keeping neighborhood kids engaged in the daily routine of playing sports through the parks and rec.
His Sandlot Baseball League, held at the now defunct Diamond 4 at the northeast corner of Gellert Park, was a staple of summertime weekday afternoons in the 1980s and '90s. Local sports figures such as current Sacred Heart Cathedral varsity football coach Barry McLaughlin, along with his younger brother Randy, played in the league as a child.
"I would say Dave did influence getting into the (coaching) field because we were always playing something," McLaughlin said.
Nicora also coached in a citywide flag football league, in which each park had its own team. He was also a progressive figure in the arena of Daly City adult softball leagues, as he not only instituted a team of knowledgeable scorekeepers who were mandatory for game-day operations, but also innovated a system of compiling statistics and cataloging them.
"I remember people used to come to Daly City to play because he had the stats early," O'Connor said.
This makes sense as Nicora's career started as a statistician. A student at Skyline College in the 1980s, Nicora served as the official scorekeeper for the Skyline men's basketball team during the height of San Mateo County Sports Hall of Fame head coach Pete Pontacq's legendary career. It was through the college Nicora discovered the Daly City Parks and Rec, as he picked up his first job application to apply there during an on-campus job fair.
"I kind of figured I'd stick with it and see how far it took me … and it took me all the way to the end of the road the other day," Nicora said.
Then there was the wrestling arena — not the sport of wrestling, but the sports-entertainment version of the discipline. Nicora is lifelong fan of professional wrestling, an interest he shared with his best friend Ken Tapia, who died approximately 10 years ago.
Nicora would record televised wrestling matches on VHS cassettes and hold viewing parties for neighborhood kids at the rec center. Then epiphany struck, as Nicora realized he could stage actual wrestling events with neighborhood kids taking centerstage.
The apparatus was already in place, as Nicora had helped organize an annual talent show for many years. This translated to staging live wrestling matches which were originally supposed to feature a mocked up wrestling ring, until Nicora's vision came back to earth and he realized using a conventional wrestling mat was a safer bet.
"We decided it would be too unsafe, so we just rolled out an old mat and went from there," Nicora said.
McLaughlin said, to this day, he remains a fan of professional wrestling.
"Probably part of my pro wrestling affinity is attributed to Dave," McLaughlin said.
At the height of quarantines during the coronavirus pandemic in 2020, Nicora's gamut extended to community outreach in the food services department.
Because groups officially weren't allowed to gather in the park, Nicora's role shifted from his passion of organizing recreation sports leagues for both children and adults, and instead went to assisting in the Doelger Senior Center café as part of a community outreach effort to provide meals for pickup or delivery of those in need.
However, it didn't take Nicora long to get back on the field to do what he had always done best. In April, Daly City Parks and Rec under Nicora's supervisor Romeo Benson established its first pandemic-era baseball program. The clinics at Westlake Park were socially distanced to comply with county health guidelines and required parent-child pairings on the field so fathers or mothers could supervise their children as to observe household "bubbles."
In September, Daly City Parks and Rec transitioned indoors to hold mini basketball clinics. Observing mask mandates and social distancing at the Westlake gym, Nicora helped run four weekly clinics with a total of 90 participants.
The popular turnout of the corona-era programs was a glimpse of the old school for Nicora, who said there was already a noticeable drop-off in number of kids involved with the Daly City Parks and Rec even prior to the pandemic.
"Now everybody is home watching TV and on the computers," Nicora said. "And COVID has thrown a monkey wrench into it too"
Yet the generations of lives Nicora has touched is evident, and are the legacy he is proudest of, he said.
"Just seeing the kids grow through the program and seeing how they came along," Nicora said. "And every once in a while, when … I'm out and about, I always see a former student or a former recreation kid."