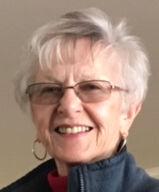 You, like all Californians, are affected by the current drought. For most of us, it means short showers, minimal landscape irrigation and cautious use of water for household chores. We are now learning that these strategies, while helpful, are not enough. Bigger changes are needed. This drought could last for years.
If you could save gallons of water, improve your health, and leave our Earth a little healthier, would you do it? If your diet is mainly meat-focused, you can effect big changes by beginning to transition to a diet that is plant-based. This is because pound for pound, meat has a much higher water footprint than vegetables and legumes.
Here are some figures. According to the Water Footprint Calculator, it takes an average of 1,847 gallons of water to produce 1 pound of beef. For pork, the amount is 720 gallons. For chicken it is 518 gallons. For legumes and vegetables, it takes between 100 to 500 gallons to produce 1 pound. These astounding numbers are confirmed by researchers in both the United States and Europe.
You might wonder why it take that much water for beef products. The answer is that more than 98% of the water irrigates the grass, forage and feed consumed by cattle over a lifetime.
So it is true that we can save water for future use by altering our eating habits. It is best to begin with small steps. For example, if you already have two meatless nights a week, add two more. Or three. Or save meat dishes for weekends or special occasions.
Many of us were raised on meat, by families who believed that meat is essential to get enough protein. My childhood family in Colorado prided itself on always having a side of beef in the freezer. We all loved Mom's pot roast with vegetables.
Today, I know that the healthiest part of that meal was the vegetables. It has long been established that the Western diet of meat, potatoes, dairy and sugar products does not treat our body well. The Mediterranean diet of vegetables, fruit, olive oil, whole grains and nuts, on the other hand, is one that is promoted as health-giving.
We don't need to eat meat to get enough protein. Many familiar plants provide healthy protein, among them are beans, lentils and peas. A serving (1 cup cooked) of beans provides 14 grams of protein, the same as 2 ounces of beef. Beans, and other legumes, provide all of the protein needed by humans, plus all the fiber needed to make one feel full. Fortunately, many cookbooks today feature delicious main dishes made with soybeans, lentils, split peas, chickpeas, black-eyed peas, kidney beans and black beans.
This drought, which is in its second year, could go on for many more. The previous California drought lasted from 2012-2016. It is clear that we need to do more to save water.
Please join me, and other concerned Californians, in saving water by incorporating more plants into your diet. We will all be healthier for it, as will our Earth and our children of the future.
Georgi LaBerge is a home economist, board member of Sustainable San Mateo County and CityTrees and the former mayor of Redwood City.