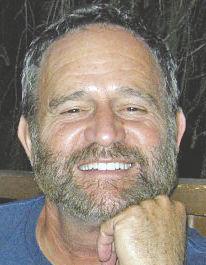 In college, I used to call home once a week, on Sunday nights. My parents wanted a report, and, I'm sure, I never gave them as full of an account as they wanted. How could I? I was living away from home for the first time — in Santa Barbara — and that meant that I could do things that were not going to be reported to my parents.
But, this particular call was made midweek, because my mother was running for reelection to the elementary school board in San Mateo and it was election night. The race was supposed to be very close because she'd helped lead an integration plan in the district, and many folks were upset. I still have a yellowed newspaper article about how a group of these angry parents had formed something called "The San Mateo Citizens to Save Neighborhood Schools." They'd hired legal counsel to pursue the case in Superior Court.
As I recall, the local paper did not endorse my mother.
"So, how'd you do?" I asked her on the phone.
I was stunned. It had never crossed my mind that she'd lose. I thought the cause she espoused was just. That the elimination of racial barriers that led to more equitable education for all students — no matter the color of their skin — was the hallmark of a community that supported the diversity of all its voices. And as a college student in the 1960s, I believed that the just cause should and would always triumph.
"Everyone has a right to their opinion and their vote," she said.
I remember that particular sentence as if she'd said it yesterday.
"Well, maybe they shouldn't," I stupidly replied.
"Don't be silly," she said. "What sort of classes are we paying for down there, anyway?"
As it turned out, several days later, after a recount, the result was reversed and my mother eked out a victory.
The first election I can remember was in 1956 when Adlai Stevenson ran against President Eisenhower. This was the second time they had competed against one another and, like the first time, Stevenson lost in a landslide.
My parents, loyal Democrats, had not only voted for Stevenson but canvassed their neighborhood in support of him. They did this knowing he had absolutely no chance of victory. But whether or not their candidate won, they considered it a crucial characteristic of American character — the most crucial characteristic — that America's citizens get to see things differently, that every voice matters, every vote matters, and recognizing this is the most essential bond that holds our country together.
Since 2010, nearly half the states have passed laws that make it harder to vote, from restrictions on early and absentee voting, to fewer hours to vote at polls, to eliminating thousands of polling places and ballot drop boxes, all this targeting specific neighborhoods. Some elected officials have actually commented that they believe too many people are voting, that it's bad for our democracy.
They might as well be saying that it's bad for us to have too much air to breathe.
My brother David and his wife recently told me how their 3-year-old granddaughter has taken to saying "No" every few minutes, and "I'm mad because you didn't do what I want." They have to remind themselves that it's not about her testing their patience, but rather wanting to have some control over her world, about finding her voice and making her place. About how she's actually just trying to vote.
In a world of grown-ups — our world — not having the opportunity to vote, and thus impact the things in our lives that are meaningful to us, would be like silencing that little girl's voice, not letting her speak. Not allowing her to have a voice that can impact her own life.
Nobody should have their voice silenced. Silencing a voice takes that person's power away — and voting is power. It is inextricably connected to our souls, our values, even our self-esteem.
After speaking to my brother, I found myself sitting next to my now 99-year-old mother, as she lie in bed, drifting in and out of sleep.
When she awakened momentarily, I asked her if she could remember the first time she'd voted in a presidential election.
She stared at the ceiling, as if that was the place her memories were kept.
"1944," she replied. "I voted for Franklin Roosevelt. And he won, by the way," she added.
I listened to her voice, that voice that had so inspired my own beliefs — as well as my brother's — and then I watched as she slowly closed her eyes and fell back to sleep.
Mike Nagler is a trustee on the Burlingame Library Board.