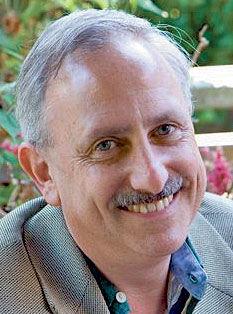 When the Supreme Court ordered Florida to stop counting votes in Bush vs. Gore, I was heartbroken.
I felt it was a flawed decision and my candidate lost. My mother had been disenfranchised in Broward County, when a poll worker refused to give her a replacement for her chad-damaged ballot, telling her "If you're too stupid to figure out how to vote you don't deserve to vote." Apparently she and hundreds of other Jewish-American voters somehow voted for Pat Buchannon, with enough of his chads giving the election to Bush. Despite the disappointment, the clear evidence of serious problems in Florida, Vice President Al Gore eventually conceded, and graciously read the Electoral College results, naming George W. Bush president. 
I didn't call for violence in the streets. I didn't join many who said Bush was "not my president." I was actually grateful we had a democracy that could withstand glitches, a balance of powers that could peacefully, though raucously overcome differences. My vow was to do all I could to make sure that hanging chads never sullied another election and to that any candidate I supported won by a whopping margin. 
In this year's presidential election, I know one woman who gave up her law practice and spent a year making sure anyone in Georgia who wanted to vote was able to. I know another who headed to Pennsylvania to work with her siblings to get out the vote. I know countless people who wrote postcards, phone banked, volunteered and donated money. I also know countless people whose first choice for the Democratic nominee was NOT Joe Biden. When the primary dust settled, Joe and Kamala were the ticket and virtually everyone I know was fully on board that train. And, every Democrat I know who watched the Democratic convention felt inspired, encouraged, motivated and glad that we had collectively picked a great pair of nominees of whom we could be proud.
As Election Day neared, no matter how many polls showed the Democrats likely to win, no one allowed themselves to feel any confidence. There was not a single moment for slacking off. We kept dialing, writing, with postcards winging their way hither and yon. On election night we fretted. On the following days, we cautiously entertained hope. When the news outlets finally called the election for Joe and Kamala, we headed out and literally danced in the streets. Joe and Kamala had won by more than 7 million votes and the margins of victory in the swing states would withstand recount after recount and audit after audit. Every single claim of voter fraud made us cringe until each was clearly, compellingly and unquestionably debunked.
Yes, there are millions of Americans who are rightfully disappointed. They thought the majority agreed with them, and misled by an ever-present tweeting president, opinion writers, talk show hosts and ersatz news channels, believe the election was stolen. Despite court after court, Republican elections officials, governors, secretaries of state, attorneys general, state Supreme Courts, the FBI and the U.S. Supreme Court knocking down every conspiracy theory the way cats knock chatchkes off mantles, not only do many hold onto specious claims they now threaten violence. 
In my decades of writing, I have never uttered these words about those with whom I disagree but today I must. What you are doing, what you are espousing? What you are threatening is un-American, it borders on sedition. And, there are those around you, people with whom you work, family, friends, neighbors, who are deeply concerned about you. If despite all the information available to any rational person you believe that Donald J. Trump won in a landslide, that the COVID death rates are fake, that COVID is no more dangerous than the flu, you are no different than someone who believes the moon is made of cheese, the moon landing was faked, Elvis is still alive and the Earth is flat. Seriously, those who know and love you see you that way and have no clue how to reintegrate you into their lives. 
I beg you to stop. Stop enabling people who, in fact, will take violent action in response to crazy beliefs. Bemoan the results of this election, decry the fact that there were around 7 million more people who went the other way, dedicate yourself to whatever legitimate peaceful and legal work it might take to make the next election go your way, and take some time to find a way to reconcile with those with whom you disagreed this time. Your friends like you. Your family loves you. Your co-workers have to work alongside you. Your country needs you. We need each other. Let's move on and continue the work of making this a more perfect union. 
Craig Wiesner is the co-owner of Reach And Teach, a book, toy and cultural gift shop on 25th Avenue in San Mateo.