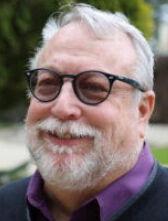 For years now I have heard the word, "Wait!" It rings in the ear of every Negro with piercing familiarity. This "Wait" has almost always meant "Never." We must come to see … that "justice too long delayed is justice denied." 
 — Letter from the Birmingham City Jail, April 16, 1963, by Dr. Martin Luther King Jr.
When I was in seminary and studying the epistle of Paul in the New Testament, we heard about a group of Black clergy who were calling for the inclusion of Dr. King's letter in future editions of the New Testament. They argued persuasively that the letter was timeless, infused with divine inspiration. Like the Apostle Paul, who wrote letters from prison, King wrote a letter rooted in the particular situation of segregation in Birmingham, Alabama, but also spoke to struggles of a broader nature. This letter has been widely regarded as a classic of Christian spirituality. It is also heralded as a cornerstone document in the literature of dissent and protest. It has served as inspiration to people seeking liberation throughout the world. I keep a copy in my Bible. 
As I read the letter this year, King spoke to me, and I'm hoping you will read it this year for the first time, or reread it with fresh eyes.
Dr. King wrote in response to an ad taken out in the newspaper on Palm Sunday 1963 by eight prominent white clergymen in Birmingham. These included Methodist, Roman Catholic and Episcopal bishops, the rabbi of the largest temple, the synod moderator of the Presbyterian Church and the pastor of the most prestigious Baptist Church. They implored King, whom they called an outsider, not to come to town to help organize a peaceful protest that included a boycott of the stores that practiced segregation. The clergy called these demonstrations "unwise and untimely." They commended law enforcement officials (known to use fire hoses and attack dogs against children) for their "calm manner." And they urged "our own Negro community to withdraw support from these demonstrations."
I knew then and I know now I don't want to be like a well-meaning white member of the clergy urging restraint. When I see a Black Lives Matter demonstration, I want to be part of it, not watching it and judging it. The words of these ancestral colleagues, and they were the progressives, haunt me, as do the words of Dr. King. "I have been gravely disappointed by the white moderate." And King goes on to detail his disappointment with the white churches, "so often it is an arch defender of the status quo. Far from being disturbed by the presence of the church, the power structure of the average community is consoled by the church's silent and often vocal sanction of things as they are."
King was arrested on Good Friday 1963 simply for participating in a peaceful march. He walked out of the 16th Street Baptist Church, and a minute later the police arrested him and put him in solitary confinement. A guard showed him the ad the clergy wrote, and he wrote his response, the letter, on scraps of paper using pencil stubs, entirely from memory, citing the Bible, history, western literature and his own experience. The papers were smuggled out under his lawyer's shirt. It's a tour de force that came from his heart, mind and body.
The letter is also a love letter to Black people everywhere. It's a recounting of what is now four centuries of resistance and resilience. In a year that has seen the unvindicated deaths of so many, including the now familiar names of George Floyd, Ahmaud Arbury, Breonna Taylor. We can't observe the upcoming Martin Luther King Jr. holiday unless we pause and say their names. If King wrote today, he would say their names, and that of Chinedu Okobi, who died after being hit with a Taser by sheriff deputies on our streets just two years ago. He would say Black Lives Matter, and he would remind us of the plight of fellow inmates, who are vulnerable to COVID-19 and unlikely to be vaccinated.
Read the letter and see what stirs in you. Join members of the Peninsula Multifaith Coalition on MLK Day, Monday, Jan. 18 as we read it aloud via Zoom. 
Dr. King is still speaking.