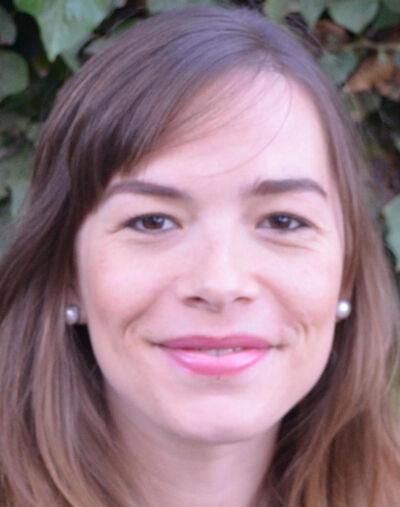 For the past four years, I've really struggled with my identity as an American. On Election Day 2020, I found myself asking the same questions I'd hoped we'd have more answers to by now. Alas, like many, I'm stuck with the same uncertainty and prodding confusion of — how did we end up here?
We need to take a hard look in our collective mirror to better understand who we are as a country. One thing that is clear, we are not meeting the needs of everyone. Our nation is so divided, fueled by a two-party system that rewards pitting sides against one another. Our instinct to brand those with differing views as the other, as a lost cause, as lesser than, is a disservice to our collective well-being.
What is the moral fabric of our nation? Do we have shared values and virtues? Why has the aisle grown so vast and our ability to reach across it now a momentous challenge? How is it that we've become unable to differentiate between fact and fiction?
First, all is not lost. There is a way for us to move forward. But there needs to be a shift in our collective consciousness and abilities. Early on in my education, I was taught about debunking myths. My educators and community valued instilling in youth an ability to question poignantly and think critically. That's served me well, if not perhaps led to a bit of pessimism about what I'm told. When was the last time you researched the qualifications of the source of your information?
It's tempting and easy to fall into the echo chamber, to be reassured by believing perspectives that align with our own views. Our political polarization is reflected geographically, liberals tending to congregate in denser cities while conservative are more dispersed across the country. It makes it more challenging to seek out those with differing beliefs and pulls us further away from fuller understanding.
As a Bay Area native, I still struggle to not just assume the Democratic ideals of my parents and much of my community should be the superior viewpoints in our nation. But half our country believes otherwise. What we do seem to share, is an outright belief that the other is wrong and we are right. We also share a fear of what could happen should our side lose.
So what can be done? Aside from prioritizing more critical thinking skills in our education system and adapting to the challenges of discerning what is true in the age of social media, we need to approach this time with more curiosity and empathy. While fixing the federal system seems like an exercise in insanity at this point, there is progress we can make locally.
We need to bring more diverse perspectives into our conversations. Seek out people with differing experiences and views, then approach them with an empathetic ear and a desire to better understand their circumstances. We also need to start by identifying shared values. I believe we have a shared desire to strive for a more perfect union where opportunities are available to those who want them. We can align our interests to forge strong, healthy and prosperous communities — however you wish to define community.
We can push back against the tendency to fear what we don't understand or demean with what we disagree. To not would be giving in to the rhetoric of extremist politics. There is a middle ground and we all need to accept that there's enough people in our country with views that differ from our own — however misguided we may think they are. We have to recognize that compromise is a necessity to unification.
So while I still find myself confused, infuriated, bordering apathetic and fending against hopelessness following the election, I firmly believe there's a path forward. It has to start local with an eye for broader action. We have to question blanket stereotypes and engage "the other" with an empathetic mind. We should approach tough problems with an interest in better understanding and diagnosing the problem — what needs do you have that aren't being met? How can we as a community, and hopefully as a nation, meet your interests while balancing our collective well-being?
There is a path forward; and we're only truly lost when we stop looking.
Samantha Weigel is the communications manager for the city of San Mateo and a former reporter for the San Mateo Daily Journal.