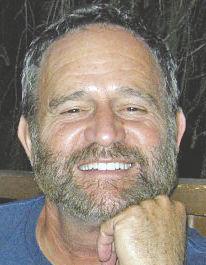 The other day I was standing in front of a wall of books at the Burlingame Library. Walls are too much with us these days, separating us not only from our fellow citizens with whom we might not agree, but also from just about everyone who lives beyond our borders. Some of our leaders speak about the pluralistic democracy that was born here and bequeathed to us as if it was some kind of terrible mistake.
I read a poll recently that nearly 40% of Americans have lost faith in democracy itself.
But the wall before which I was standing made me feel as if I was encountering a small, but essential, democratic guardian of the idea that we're a culture richly creative and expansive because each of us may be touched by the lives of others who are not us.
I was in the Children's Room of the library and the wall held shelves and shelves of children's books in many languages from around the world. Spanish, Chinese, Japanese, Korean, French, Italian. Posters advertised story times in Mandarin, Spanish and Russian.
That was it, nothing more.
Yet when I was a boy, I would've searched in vain for a wall like this in my own local library. In school, we were taught that our country was the center of the world and no one whose language was different than ours or who lived beyond our borders was quite so important.
Of course, this was never the truth as it resided in the world and the diverse mosaic of our modern life will never be dismantled by any amount of backward-looking rhetoric.
The imperishable truth is that we're citizens of the world, separated not by borders but linked by what should be our common humanity and fearless curiosity.
Some of this was made clear to me this summer on a journey my wife and I made to Mexico.
Not long ago, we bought a house there. Both of us are teachers and though we live in a fine apartment in Burlingame, a long search hadn't bestowed upon us a house within any kind of shouting distance of what we could possibly afford. The old story.
San Miguel de Allende, an artist's colony at 6,000 feet in central Mexico, found us and embraced us. Now a place to visit when we can, and, perhaps, one day, to live.
On our first day there, something so simple as to seem inconsequential, happened that I'll never forget.
We'd climbed the stairs to our roof terrace. The sun was setting and several Mexican families — parents, grandparents, children — were also on their roofs, enjoying the day's end. You needn't spend much time in Mexico to discover that it's a place built upon the foundation of family. And almost to the person, when our new neighbors saw us, they waved excitedly, shouting "Hola!" and "Buena noches!" into the early evening air.
That was it, nothing more.
But, perhaps, because I, as well as so many other people I know, are compelled these days to examine our lives as Americans — as well as the precious democratic gift that it's now our turn to protect — even a wave can reverberate in an unexpected way.
For not once in the last two years has our government had a decent word to say about those people doing the waving. Yet our country, throughout its history, has been infused with a greater wisdom precisely because we're all immigrants who have brought our own, distinct cultures with us. This essential vision of the American democratic dream is being dangerously debased.
And losing faith in democracy means losing the will to transform our differences into a more enlightened nation.
Several nights before we left, we attended a concert at the San Miguel Library. Encircling the room were 20-foot high murals depicting scenes from the story of Quetzalcoatl, the Aztec god of intelligence and self-reflection.
Playing that night was a famous Mexican guitarist, along with three local musicians who accompany him whenever he's in town. The room was overflowing with a number of Americans in the audience.
Just before intermission, the guitarist introduced a singer who was visiting from Cuba. Much to my surprise, and in a way I'd never heard before, he sang Dylan's "Blowin' in the Wind." I've heard this folk song so many times that I didn't think it could reverberate anew, but the singer performed it as a blues song, slowly, in a voice tinged with deep melancholy.
"How many times can a man turn his head and pretend that he just doesn't see?" he sang.
When the song ended the Americans in the room — my wife and I among them — rose from our chairs to applaud.
Mike Nagler is a trustee on the Burlingame Library Board.