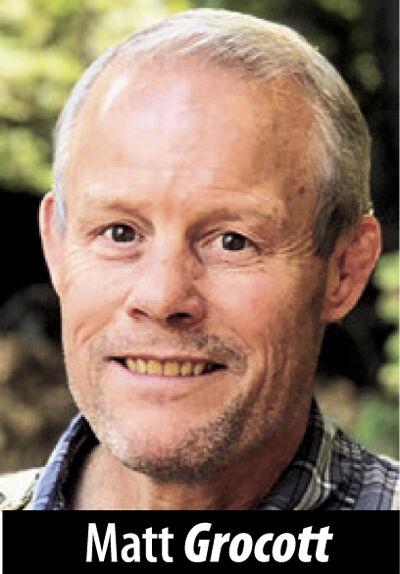 Well, if you are reading this column, then of course, one source of news you must use is the San Mateo Daily Journal. Thank goodness in most localities there is a paper like the Journal which focuses on local stories.
I remember when I visited my brother in the Midwest, my wife and I walked to the local coffee shop and there, next to the cash register, was a stack of the town's paper. It was full of stories about local news and events. One story in particular I found interesting was about a shake up with the town council. My brother and I talked about it later.
Aside from local news, where do you turn? Over the years, I have found my focus has changed. Some changes were forced by the demise of sources. Others were because I lost trust in the source.
I remember back in the early 1980s, I was driving up to Tahoe with a friend. He flipped on the radio to the Rush Limbaugh program. It was the first time I'd ever heard Rush. I was hooked. At work on Monday, I tuned in again. The magic of Limbaugh was that he could be informative and entertaining at the same time. I remained a listener to his program until his last day on the radio.
Back in the '80s, aside from talk radio, to listen to the news meant listening to one of the big three networks on either radio or TV, or listening to the programming of CNN if you had cable. With the expansion of cable, others came along too, stations like MSNBC and FOX. 
Personally, I never paid much attention to cable news because my work afforded me the luxury of listening to talk radio eight hours a day. Then on the weekend, I'd gather the week's newspapers and a few magazines and read through them in one afternoon. One of the magazines was "TIME." When I realized they were trying to tell me what to think rather than report the news, I canceled my subscription.
Things really changed with the growth of the internet, even more than with the introduction of cable TV. In its infancy, the internet wasn't much of a news source but very quickly it became one. Likewise, sites like Facebook and YouTube weren't much for news either. Initially, they were more for fun and entertainment. However, it wasn't long before people were turning to them for news and commentary. In our home, we ditched cable TV altogether and switched to the internet for both news and entertainment.
2020 brought about another change, at least for many. It used to be Facebook and YouTube allowed people to post news and commentary as they saw fit. However, the presidential campaign and COVID seemed to change all that. Suddenly folks were being monitored by "fact-checkers" and "community standard police." I noticed the same type of action on other sites as well, sites like Nextdoor, AOL, Google and Yahoo. If it involved Big Tech, freedom of speech was being squelched and only that which agreed with a certain narrative was allowed.
For awhile, I put up with the shenanigans of the sites where I had accounts but when Facebook stuck me in "Facebook Jail" for some violation for which they gave no clear explanation, I closed my account. I still use YouTube, Nextdoor and my email accounts, but gladly Facebook's action caused me to venture out. I found many sites where I could gain plenty of news, commentary and even entertainment. Some are straight-up news sites while others are what one would call "social media" sites.
One site I like to visit is called SafeChat." One of their programs is called "The Wei & Cathy Show." The two hosts are from communist China and, having escaped the clutches of the CCP, offer a view on national and world affairs from that perspective. I find it particularly interesting and informative.
Another site I visit daily is called YouMaker. It is mostly news programs but also offers some entertainment. Of their many programs, I tend to watch "California Insider," "Focus Talk," "Clear Perspective" and "The Nation Speaks." These days, rather than listen to the radio with commercials repeating incessantly, I 'tune in' to YouMaker. I can listen for hours with little interruption.
Finally, there's a site I go to that has more programming than I could possibly take in, even if I spent the whole day there. It's called "The Epoch Times." Two of my favorite hosts on their site are Joshua Phillip and Roman Balmakov.
By the way, if you are reading the Daily Journal as ink on paper, it is worth noting that it also is an online news source at smdailyjournal.com.
A former member of the San Carlos City Council and mayor, Matt Grocott has been involved in political policy on the Peninsula for 17 years. He can be reached by email at mattgrocott@comcast.net.