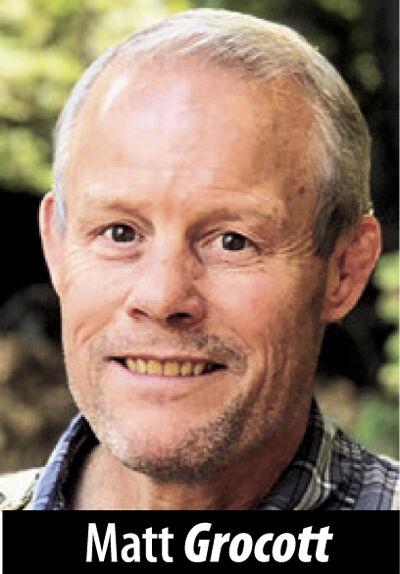 A mere 60 days ago, fellow column writer Mark Simon quoted Macbeth in reference to the upcoming recall election of Gov. Newsom: "Sound and fury ... signifying nothing." Well, here we are less than 30 days from the election and I wouldn't be so confident Newsom is going to survive.
In my area, I see only a few yard signs out where I would have expected them. In other words, not all the people who put out Biden-Harris signs last fall have the "Vote No on the Recall — Support Gov. Newsom" placard in their front yard.
Personally, I think throwing Gov. Newsom out of office is synonymous with supporting him. If he's taken out now, he'll be saved from damaging his political career any more than he has already.
Heaven knows he has his eye on the presidency. If he's recalled and runs for president, he can further his claim that those "nasty Trump supporters" threw him out. He can wear it like a badge of honor. Certainly he and Speaker Pelosi believe it to be true, so why not flaunt it if it comes to that?
This past Saturday when the mail came, it was my wife who brought it in. The one piece of mail was for her. It was her official "Vote By Mail" ballot.
Showing it to me, she asked with surprise: "There's an election coming up?" She had no idea. I wouldn't be surprised if a lot of people are as unaware as she was. She's always pretty focused on her work during the week and, unlike me, considers listening to the radio a huge distraction.
So of course I answered her question and explained to her about the recall coming up on Sept. 14.
Then opening the envelope she looked at the ballot. One side simply posed the question: "Shall Gavin Newsom be recalled (removed) from the office of Governor?" That one she said she could handle on her own but flipping over the ballot and seeing three columns of possible choices, she said to me, "Honey, you're going to have to help me with this one."
Yes, that's right, 46 candidate choices are listed to replace Gov. Newsom, should he be recalled. Ten give "no party preference" and include everything from a software engineer to an entertainer. And no — the latter is not listed as either Mickey or Minnie Mouse.
Interestingly enough, there are nine Democrats who dare challenge the governor. They must have a death wish for their political careers if they have one to begin with — or one they plan to have in the future. The way party's are run, challenging a sitting governor of your own party is not advisable. It's like challenging a Don in the Mafia.
Perhaps the nine Democrats plan to join the party of two of the candidates on the list: the Greens. I do not necessarily see it as a good way to go. Usually it's the other way around. The Greens tend to switch to Democrat to get elected to anything higher than county supervisor.
Then there is the party said to fall between the Republicans and the Democrats: the Libertarians. There's only one. His name is Jeff Hewitt and he is currently on the Riverside County Board of Supervisors.
Good luck Jeff. Being the only Libertarian on the ballot, you are bound to get a lot of votes from those of your own party, if they know there is an election and if they remember to vote.
So how many Republicans does that leave out of a total of 46 candidates? That's right people, 24.
Scanning the list, I recognize the names of only four: Caitlyn Jenner, formerly known as Olympic Decathlete Bruce Jenner; Doug Ose, once in elected office but currently a farmer and businessman; John Cox, real estate developer, perennial candidate and loser; and finally, the candidate you can find in the first column, sixth one down, Larry Elder. Mr. Elder is an author and news commentator. "The Larry Elder Show" can be heard via numerous venues, some of which I listed in my column, "What do you use for news?"
Honestly, John Cox seems to me to be a glutton for punishment. Cox ran against Newsom in the general election after mysteriously beating out the other Republican in the primary, Travis Allen. In the general, Cox lost miserably to Newsom. He's like a boxer bloodied in a title fight, coming back again and again for more abuse. It's senseless.
When the recall effort first announced they had gained enough signatures to put the question on the ballot, I wrote that I would support one candidate if he filed. He has and, as you might have guessed, his name is Mr. Larry Elder.
A former member of the San Carlos City Council and mayor, Matt Grocott has been involved in political policy on the Peninsula for 17 years. He can be reached by email at mattgrocott@comcast.net.