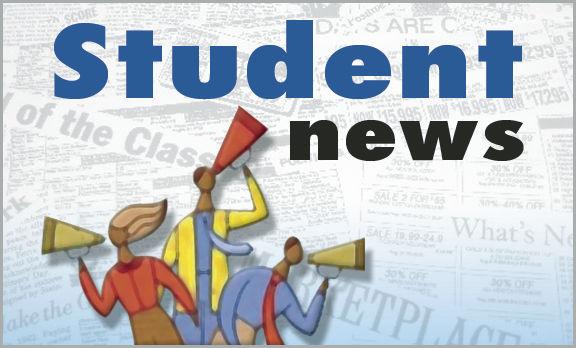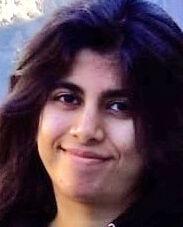 While last year we were still cocooned in our homes, pessimistically viewing the horizon, this time we bring rejuvenated hope, poised at the brink of normalcy. As our world continues to shift in and out of place as it settles into its usual rhythm, I, Amber Chia, Isabelle Nunes, Samantha Johnstone and Lexi Goldstein are eager to share our passions about journalism and opinions about our communities. 
I am a senior at San Mateo High School and I've been a part of my school's newspaper, the San Mateo Hi, all throughout high school, filling the positions of copy, features and then news editor as the years went by. Journalism has been my passion for as long as I can remember. It is so amazing how writing can spread and encompass the world, carrying the true potential to create an impact. I am eager to write about issues underrepresented in this community that deserve the attention of the public. Beyond writing, I also spend my time teaching taekwondo to children at my local martial arts studio. I also love reading, especially adventure and mystery, and Agatha Christie is by far my favorite author. 
Amber Chia is a senior at Carlmont High School. She is currently a managing editor for her school's newspaper, The Highlander, as well as a staff writer for her school's online publication Scot Scoop. When she isn't writing or leading her school's Key Club as vice president, Chia enjoys baking and experimenting with different recipes. She also interned last year at STOP AAPI HATE, an organization that advocates for the injustices of the Asian American and Pacific Islander community. The community inspired her to focus her column on her experiences growing up as an Asian American as well as sharing family recipes in hopes of advocating for the harms of microaggressions in our society. 
Isabelle Nunes is a senior in Carlmont High School, with a deep passion for journalism and marketing. She is both a writer for Scot Scoop, her school's student news site, and editor in chief of Carlmont's newsmagazine, Highlander. As editor, she will employ the design and leadership skills she has developed through her past years in the magazine to lead a team of over 75 journalism students to produce and fund six issues of the Highlander. Nunes has experience reporting everything from COVID-19 progression to social justice features, and hopes to continue such writing in her columns, while expanding her coverage with video production and podcasting in her school publications. Outside of journalism, Nunes fills her days baking, painting, working as a summer camp counselor and volunteering as a tutor year-round.
Samantha Johnstone is a senior at Burlingame High School, where she is the managing editor for her school newspaper, The Burlingame B. Johnstone's articles are on a broad range of subjects, but she favors features and news stories because they provide her a deeper connection to the Burlingame community. She hopes to continue exploring diverse subject areas in her Student News column, approaching her writing with the firm intention of highlighting issues affecting her community. When she isn't focusing on her journalistic endeavors, Johnstone can be found outdoors, interning with ecological restoration groups or skiing with her family and friends.
Lexi Goldstein is a senior at Burlingame High School, where she is the editor in chief of both her school newspaper, The Burlingame B, and Catcher Zine, a platform for Burlingame students to exemplify their creative skills. When she's not designing pages, writing or editing articles, Goldstein spends her days volunteering at the Burlingame Public Library and exploring used bookstores in the area. Goldstein, an avid writer, has extended her passion for writing into the field of journalism because she believes society needs journalism to function justly. She has reported on the performing arts and ongoing efforts to create a more tolerant school community at Burlingame High School. As a columnist, Goldstein will cover the continued impact of COVID-19 in schools, social justice and environmental issues with a student perspective.
All five of us are beyond excited to see what new voices we will add to the San Mateo Daily Journal this year, and we hope that all of you will follow along for the journey. Be sure to read the Student News online on the opinion page, or in the weekend print editions of the Daily Journal.
Samidha Mishra is a senior at San Mateo High School. Student News appears in the weekend edition. You can email Student News at news@smdailyjournal.com.