These are important but often get lost in the shuffle. Some candidates who are newcomers will get a free pass if there are no challengers. There is not much information online about some of the newer candidates but hopefully that will improve as we get closer to November.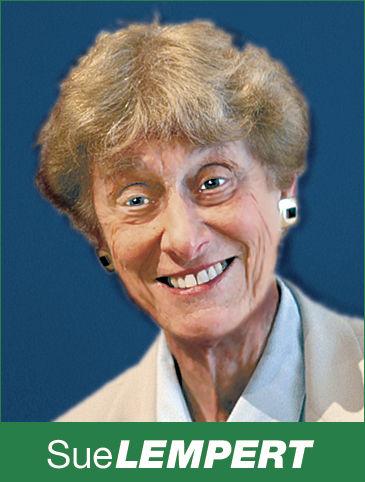 In the San Mateo Union High School District, Marc Friedman chose not to run again. There was speculation over whom would take his place. At one time David Lim, former San Mateo mayor and councilman, was interested but he is involved in a new law firm and now is not the right time for him. Incumbent Greg Land is running and there are two others with him: Neal Kaufman, a Burlingame parent, chaired the citizens' committee for Measure L and is a lacrosse coach at Burlingame High School, and disability advocate and Hillsdale parent, Ligia Andrade Zuniga.
In the San Mateo-Foster City Elementary School District, two incumbents are seeking re-election but a third is not. Lisa Warren, a San Mateo Park parent and a registered nurse, will be joining the board without a challenge. So will incumbents Shara Watkins and Noelia Corzo-Solorzano.
There is a challenger to an incumbent on the San Mateo County Board of Education. Rod Hsaio who apparently has done an outstanding job is being challenged by Chelsea Bonini. Bonini served only one term on the San Mateo Foster City Elementary School District Board of Trustees when she decided to seek an appointment to the San Mateo City Council. That didn't work. Bonini has been active in local Democratic politics and she is trying to use those connections to bolster her bid (all these school board seats are nonpartisan). Still Hsaio has his supporters, especially among Asian Americans. So it will be an interesting race.
The San Mateo County Community College Board doesn't usually get that much attention. But it's former chancellor Ron Galatolo is under investigation for personally profiting from campus construction projects, and still retains his full salary. It seems the real challenge for those running for the board will be their oversight of Galatolo. How much did they know and when did they know it? And what, if anything, did they do about it? Since the election is by district and not countywide, two incumbents, Dave Mandelkern of Hillsborough and Maurice Goodman of South San Francisco will be running against each other. The trustee most visibly not in the chancellor's corner was Richard Holober. He won a surprise victory in the last election over fellow incumbent Tom Mohr as both had ended up in the same district. Both were valuable members of the board and in this case district elections failed to serve the public's best interests. Incumbent Karen Schwarz is not running again. She represented Redwood City and part of Menlo Park. Running to replace her are Menlo Park resident John Pimentel; Redwood City resident Lisa Hicks-Dumanske who is director of the Redwood City Library Foundation; and Blair Whitney, member of the North Fair Oaks Community Council. And in another trustee area, Eugene Whitlock, former district vice chancellor, who holds the same post at the University of California, Berkeley, is facing off versus Lisa Petrides, founder and CEO of nonprofit Institute for the Study of Knowledge Management in Education
In the Sequoia Union High School District, Carrie Du Bois is running unopposed; incumbent Georgia Jack has two challengers. Shamar Edwards was formerly principal of Capuchino High School in San Bruno and after that stint was hired by the Sequoia district to be director of Alternative Education; Rich Ginn is a business owner. Two newcomers are running for another seat. Jacqui Cebrian is a reading specialist in the Menlo Park City school district and Shawneece Stevenson is a social worker.
The San Mateo-Foster City Elementary School District Board of Trustees made a controversial decision to eliminate School Resource Officers (from the San Mateo Police Department) with one board member, Ken Chin dissenting.
Many members of the community are not happy with this decision and feel the board acted too soon in the heat of the protest movement to defund the police and get them off the school campus. These officers are well trained and are there to help kids, not threaten them. The question is who will take their place? They better know how to deal with troubled youth when early intervention is so important and know the community and its resources. The school district was paying the Police Department for their services and this rankled some trustees. Let's hope they reconsider.
Sue Lempert is the former mayor of San Mateo. Her column runs every Monday. She can be reached at sue@smdailyjournal.com.
Note to readers: this article has been amended to correct the spelling of Dave Mandelkern's name, and add another district race omitted from the original version.