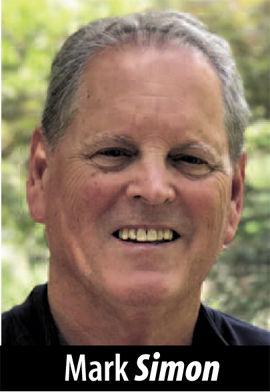 What could have been another quiet election season in San Mateo County has been transformed quite suddenly into a season that could see, as one person put it, "an unprecedented realignment of the Peninsula's electoral stars."
Since we last joined our story, Assemblymember Kevin Mullin, Supervisor David Canepa and Burlingame Councilmember Emily Beach — Democrats all — have officially announced they are running for the congressional seat from which Jackie Speier is retiring next year. Also running are education consultant and tutor Gus Mattammal, a Republican from Half Moon Bay; and attorney Andrew Watters, a self-described moderate Democrat from Redwood City. 
Mullin remains the favorite, as evidenced by his endorsements — including former state Sen. Jerry Hill, former Assemblymember Rich Gordon, and legislative colleagues to Mullin's north and south. Also, Mullin has been endorsed by three of Canepa's board colleagues — Warren Slocum, Carole Groom and Dave Pine. Does that say more about Mullin or Canepa?
Or does it matter, least of all, to Canepa? As we have noted here more than once, no one has had a higher public profile the past two years than Canepa, who appeared to be on a quest to meet everyone in the county. This was before he had the motivation of a congressional seat candidacy.
Beach is the only woman in the race, so far, and, she says, people are "energized to see a qualified, courageous compassionate woman" running. She also has the most diverse background, including service as a captain in the U.S. Army and running a Silicon Valley nonprofit. 
There is wide conjecture that someone from tech will jump in with financial connections to change the dynamic of the race. That description fits state Sen. Josh Becker, who still appears to be thinking about whether he will run, less than two years into his first term in office — any office.
Could a candidate emerge from the Asian community, reflective of its growing numbers, influence and profile? Well, sure. Seven months before the primary, both Canepa and Beach have asserted that the outcome is far from predetermined.
Increasingly, in a year of political upheaval we all saw coming, but did not expect to be here now, it would seem the unlikely is more likely than ever.
BY THE WAY: Every candidate has endorsements, and I do not mean to diminish the elected officials, community leaders and residents who choose to support a candidate. I am only looking for those names that might have broad influence.
All the more reason, however, to note that this may be an election where organization and outsider hustle can override insider connections.
ASSEMBLY RACE: Meanwhile, Mullin's decision to run for Congress rather than return to the Assembly sets up a heated race to replace him. 
San Mateo Councilmember Diane Papan, who was preparing to run for this seat in 2024, immediately announced she is running in 2022. Just as swiftly, she picked up endorsements from Hill, Groom and Lt. Gov. Eleni Kounalakis.
As a fascinating piece of trivia — or a commentary on the nature of our politics — Papan is seeking the seat held by her father, the late and legendary Lou Papan. When Lou Papan left the Assembly in 2002 after 18 years, his daughter Gina Papan, now a Millbrae councilmember, ran for the seat and lost to Gene Mullin, who was replaced by his son, Kevin Mullin. 
No one else is in the race yet, but Redwood City Councilmember Giselle Hale is said to be on the phone seeking support for an Assembly race. Other names making the rounds: Supervisor Pine, Belmont Councilmember Davina Hurt, San Carlos Councilmember Adam Rak and South San Francisco Councilmember James Coleman.
CAMPAIGN MESSAGING: The three congressional candidates are running on succinct messages that offer some insights into what they perceive is on the minds of voters. Clearly, it is that people feel disconnected — disaffected — from the leaders in Washington, D.C.
Beach said she is going to bring the "values of courage, integrity and hard work to Washington."
Canepa said, "I'm running for Congress because San Mateo County's values can be an example for folks in D.C."
Mullin's slogan is "Fighting for Our Future," and, he said, "I will fight for the future of our democracy and our planet."
Mark Simon is a veteran journalist, whose career included 15 years as an executive at SamTrans and Caltrain. He can be reached at marksimon@smdailyjournal.com.