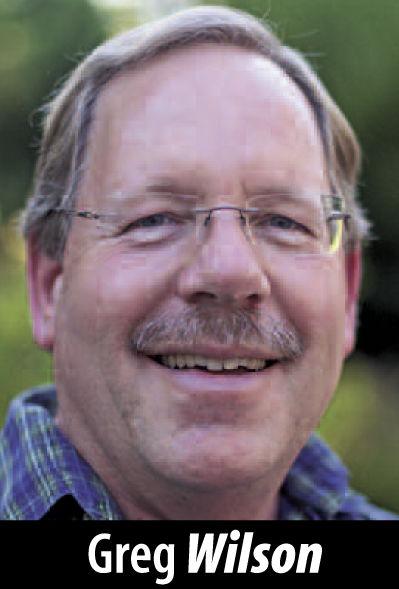 These days it seems you cannot walk or drive through any part of the county without seeing signs posted in front of residences and businesses, and on random street corners, championing the candidacy of this or that person for a particular city or county office. Indeed, you needn't even leave your house, since small versions of many of those signs seem to inundate our mailboxes.
I dislike seeing the signs and having to recycle the mailers, but at least election season gets me thinking about our system of government and the roles so many people play in it.
Government at the federal and state levels is complex and hard to get one's head around. At the county and city level, however, things are more easily comprehended. One can learn a lot just by watching meetings and reading public documents. Sadly, though, most citizens don't seem to make the effort. Given the direction in which our country seems to be heading, it seems high time that we do. Not only should we develop a deeper understanding of how our government functions and who fills the various roles, we need to look for ways to pitch in and help out. After all, a great man once noted that our government is not only "for the people" and "by the people," it is "of the people": it is made up of citizens like you and me.
If you are willing to run for office, that's fantastic. But you needn't go that far. Instead, give serious consideration to joining one of the city's various advisory boards, commissions and committees ("advisory bodies" or, in Redwood City, BCCs). Our local city councils and planning commissions rely heavily on these advisory bodies — made up of ordinary citizens like you and me — for recommendations on issues involving parks, libraries, public art, historic resources, the architecture and design of new and remodeled buildings, the Port of Redwood City, seniors, housing issues and more.
With membership on these bodies being for a set term, openings come up from time to time. When they do, the city puts out a call, asking for interested and qualified citizens to apply. Normally, the city receives more applicants than there are available seats, but these days cities are struggling to find enough people who are both qualified and willing to fill the openings. Currently, Redwood City has 30 openings among its various BCCs, but as of the May 9 City Council meeting there were only around 19 applicants. And that is after already having extended the deadline to submit applications (the current deadline is this Sunday, May 22, at 11:59 p.m.). Redwood City is not alone. In an effort to increase its pool of applicants, San Carlos, too, extended their application deadline for city commission members, to 4 p.m. Friday, July 22.
The problem is quite serious. These bodies do important work, and members are desperately needed. Having extended the deadline, the Redwood City Council is taking the additional step of putting together a ballot initiative that, if approved by the electorate, would eliminate some of the requirements for members of the city's BCCs and perhaps even provide some amount of compensation to members (today, they are unpaid). Currently, members must be aged 18 or older, eligible to vote and reside within incorporated Redwood City (there may be some exceptions to this last requirement). While some BCCs have some additional requirements — the Architectural Advisory Committee, for instance, understandably requires that its members have experience in architecture or design — most are open to all who meet the basic requirements.
Altering those requirements could indeed widen the candidate pool, but careful consideration must be given to the ramifications of allowing candidates younger than 18, those who don't reside within the city or even those who are not legal citizens. Then again, the basic requirements are a blanket across all of the various BCCs; after removing them from Redwood City's charter the City Council could still put them in place as deemed appropriate for any given advisory body.
Although politics and, by association, elections have a bad name these days, simply sticking our heads in the sand won't improve things. It is past time for the silent majority to get involved and shift the system back to one that is both functional and respected. Running for office is indeed one way to do that, but there are many smaller, less onerous ways to help out, such as responding to surveys, participating in workshops and joining one of the city's many advisory bodies. If you live in Redwood City, do not wait to apply. This season's recruitment drive ends Sunday at midnight. Head to redwoodcity.org and click "BCC Recruitment Open - Apply Today" under "Hot Topics" to learn more about the various openings and to apply online.
Greg Wilson is the creator of Walking Redwood City, a blog inspired by his walks throughout Redwood City and adjacent communities. He can be reached at greg@walkingRedwoodCity.com. Follow Greg on Twitter @walkingRWC.