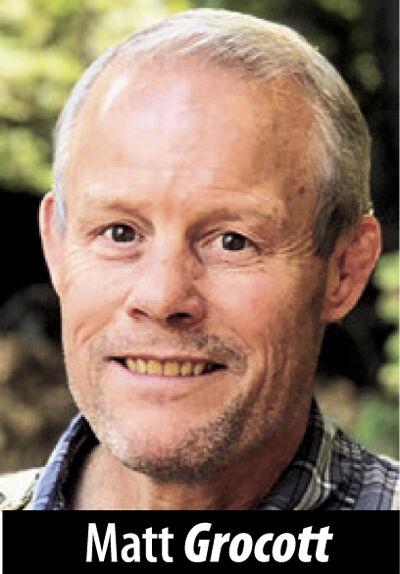 The Form 700 — Statement of Economic Interest, is not a familiar document to most. The form being filed with the state is to make transparent what may be a conflict of interest on the part of a government official, be they appointed or elected. A conflict could exist, for example, if a councilmember voted for something that might benefit their business or a business in which they hold a financial interest, even if it is minor. The conflict may also exist for an interest in which the elected official is not directly involved. For instance, if a spouse or close relative works for a company and the councilmember votes on a issue involving that company, a conflict can be said to exist. Having had to file these forms for 17 years, the story I am about to share is, for me, very troubling.
Given the responses to my last column, I know that many of you are giddy with anticipation over Joe Biden becoming the 46th president of the United States. I wonder if you would be so giddy if you knew the truth of what I am about to share. 
If you are unaware, I can understand. Last week I had been saving links about this story from YouTube so I could watch them again before writing. Three of the five had been removed and I had to seek out new sources to watch them over again. Also, before the election, this story was predominantly suppressed by the major media and most of social media as well. So again, if you were unaware, I understand.
In December of 2013, then President Obama sent his Vice President, Joe Biden, to China to negotiate with their government officials over two major issues: tariffs on American goods and the Chinese military constructing islands in the South China Sea. The result of the trip for America was abysmal. Tariffs were not reduced and regarding the islands, the agreement was for the United States to remove all military presence from the area. Subsequently, the Chinese built 3,000 acres of "new land" for military purposes, much to the chagrin of our allies in the region.
The fact that Vice President Joe Biden failed in his mission is no surprise, given the things he has had to say about the country. "A rising China is a positive development not only for the people of China but for the United States and the world as a whole." Or as he opined while shaking hands with communist Chinese officials, "Our grandchildren will look back and say, 'What a beautiful history we wrote together.' "
Perhaps he did not say these things with America in mind but more with his own family in mind because, on that same trip, he took with him his son, Hunter Biden. No surprise there. Spouses and children often go on official trips with high-ranking officials. What is surprising is the business deal Hunter negotiated with Chinese officials while in Beijing and the events that followed. Also surprising is Joe Biden's claim to know nothing of his son's business affairs despite 18 hours of traveling together on Air Force Two back to America.
What resulted less than two weeks later was a deal between Rosemont Seneca Partners, LLC and China Bank, one of the Communist country's largest state-owned banks. Why this is peculiar is because one of the three founding partners of Rosemont Seneca is Hunter Biden. Another is Chris Heinz, stepson of John Kerry, secretary of state under Obama.
Later in December of 2013, the Bohai Harvest RST Shanghai Equity Investment Fund Management Company, or BHR Partners, was founded. Notice the "RS" in the company's name. It is there to acknowledge the involvement of Rosemont Seneca. Digging into the financial records of BHR, one finds the investment of Hunter Biden, along with Communist Chinese officials.
Since its creation, BHR has gone around the world acquiring companies to benefit the interests of the Chinese government and its military. One such acquisition was in 2015 when AVIC, a state-owned company of the Chinese military, bought the dual-use technology of Henniges, a company based in Michigan that manufactured anti-vibration technology for use in automobiles, rockets and other aerospace applications. The transaction took place despite AVIC being sanctioned by the Commerce Department a year prior. Regardless, the Obama administration, with Joe Biden on board, gave a green light to the transaction.
Given the Biden family history with the communist Chinese, it is not surprising the vice dean of the School of International Relations at Renmin University spoke so glowingly of an anticipated Biden presidency. Honestly, I think our concern should not be about a conflict of interest. Our concern should be about a common interest, like what happens in a marriage.
A former member of the San Carlos City Council and mayor, Matt Grocott has been involved in political policy on the Peninsula for 17 years. He can be reached by email at mattgrocott@comcast.net.