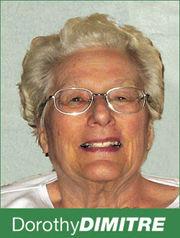 "Forget the past. The future will give you plenty to worry about." — George Allen Sr.
This year I'm approaching Thanksgiving Day from a different angle. I have put away my list of those things that I have given thanks for in the past and have made a list of what I would be greatly thankful for if the contents therein should occur in the not too distant future. The following quote, and the one at the end, are what inspired the change.
"The era we are living in offers too many illustrations of greed, narcissism and hatefulness. I, however, firmly believe it is not hopeless. Almost every day I witness or hear of the compassion and generosity of ordinary Americans. Their actions rarely make headlines, but they constitute much of our daily life together. The challenge is to turn all into a new public spiritedness extending to the highest reaches of the land — a public morality that strengthens our democracy, makes our economy work for everyone, and revives trust in the major institutions of America." — Robert Reich, "The Common Good."
I would be very thankful if in the near future:
1). Those who are always seeking more and more materially were to share more with those who have hardly anything — like paying higher taxes so our government would provide Medicare for everyone.
2). Corporate interests didn't have so much control of our lives by influencing government agencies to often act in their favor — like the FDA and USDA.
3). I would feel that there was hope for happy and productive future for our descendants.
4). More people would make it a habit to eat healthier and feed their family more healthfully so there would be less obesity, diabetes and other health problems related to poor diets.
5). Dangerously mentally ill people who are allowed to roam among us and carry on a high amount of crime were housed in mental institutions instead of cluttering up the streets, randomly murdering people, whether on the street, at festive gatherings, schools, places of worship, etc.
6). Guns would be outlawed or at least adequately controlled so that criminal types don't have access to them.
7). There were many more people who see the danger of a president with pathological narcissism before next year's election or that he will be impeached before we are beyond the point of no return.
8). More of our politicians and public officials were straightforward and dedicated to the good of all instead of just their own selfish interests, and/or corporate interests.
9). More people, instead of being glued to their smartphones, would be more connected to those around them.
10). No children were born who were neglected, abused, malnourished, etc. by their caretakers so they would not, as they grow older, be carrying a grudge and/or a gun and, with no conscience, murder others.
11). We'd get some of the rain we need and more people would live their lives in a way that helps prevent climate change and more serious efforts were made worldwide in that regard. 
12). More people were considerate and thoughtful, and dedicated to honesty, decency and responsibility.
Of course, I am extremely thankful for my husband, my family, my friends and all those who have contributed to the life I've enjoyed all these years of living on the Peninsula. Include our editor Jon Mays, who has put up with my columns for 11 years now.
"In these deeply uncivil times in which we find ourselves, it may be more important than ever to recall how we can, as ordinary citizens, bequeath to each other what should be, and must be, possible in our daily lives; tolerance, empathy, even heroism.' — Mike Nagler, "The heroism of human decency," guest perspective, Daily Journal, Nov. 13. 
Since 1984, Dorothy Dimitre has written more than 1,000 columns for various local newspapers. Her email address is gramsd@aceweb.com.