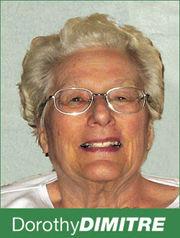 "When I get a little money, I buy books. If any is left, I buy food and clothes." — Erasmus.
Seems book enthusiasts are trying to drum up interest in reading actual books as opposed to those on Kindle — or possibly to get more people interested in reading in general. At any rate, on PBS there's "The Great American Read" — searching for the great American novel. And, another channel, "By the Books," "Read More Today" and "The state of reading in America."
I hadn't paid any attention to anything like an e-book until one of my sons got an iPad when it first came out. The next day he brought it to a family gathering where it was the center of attention — especially for those who are very impressed by anything technological. All of the things it can do are amazing, but what caught my eye was how you can read a book on it. Being the bibliophile that I am, I watched carefully as it turned the pages and especially noted that improvised curl as you swipe the glass and it reveals the next page.
Interesting, but I decided for many reasons that zipped through my mind as I was watching that it is not for me. After all these years of the company of a book in my hands while I read, the feel of the cover, the flexibility of the pages and writing in the margins or highlighting passages that I may want to refer to again and even writing page numbers and related subjects on the last blank page to make it easy to find them, if I were to change to a tablet, I'd feel like a traitor. I go along with Nicholas Carr, author of "The Shallows — What the Internet is Doing to Our Brains," who wrote: "The experience of reading tends to be better with a book. Words stamped on a page in black ink are easier to read than words formed of pixels on a backlit screen. You can read a dozen or a hundred printed pages without suffering the eye fatigue that often results from even a brief stretch of online reading. Navigating a book is simpler, and, as software programmers say, more intuitive."
I build a relationship with a good book. As I listen to what the author is telling me, I feel I am learning a lot about him/her and that I have added to my education. That's why I prefer non-fiction. A book is an entity — something I can hold and riffle through and add to the collection on the shelf for future reference. Once I've read it, it's like a friend that will always be there when needed. When words are on a screen, they seem to have little substance — almost ethereal — gone with the blink of eye.
As Carr wrote: "The world of the screen, as we're already coming to understand, is a very different place from the world of the page. A new intellectual ethic is taking hold. The pathways in our brains are once again being rerouted." "Once again" meaning reminiscent of the 15th century when the Gutenberg printing press eventually made books available to ordinary people, some who thought the process "sufficiently remarkable to suggest supernatural intervention." Carr adds: "The words in books didn't just strengthen people's ability to think abstractly, they enriched people's experiences of the physical world, the world outside the book." The printing press started a cultural revolution that shaped the future of mankind tremendously.
Books have always been a big part of my life — especially since I began writing columns almost 35 years ago. It's very satisfying when I come across a particularly riveting book that is hard to put down and may be fodder for a column. So I have a large collection. Those books I do not wish to add to my shelves are donated to the library.
When it comes to e-books, I doubt if I'll ever get used to the idea. I have been slow to adjust to technology. Hard to believe, but it took me a while to convince myself to use Word on the computer instead of pounding on my electric typewriter. And the internet was something else again.
Like Gutenberg's printing press, the computer has spawned a new but infinitely more prodigious revolution. The way we look for and obtain information and communicate (just to name a few of its marvelous attributes that are "sufficiently remarkable to suggest supernatural intervention") is truly magical. However, when it comes to turn actual pages of a book, I'll let my son keep his electronic wonder. I tend to go along with Cicero, who said, "If you have a garden and a library, you have everything you need."
Since 1984, Dorothy Dimitre has written more than 1,000 columns for various local newspapers. Her email address is gramsd@aceweb.com.