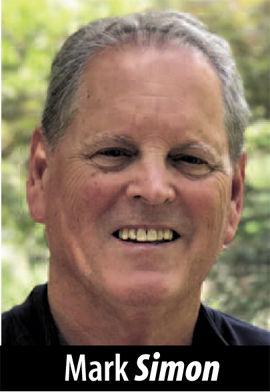 With less than five weeks until the March 3 election — and only 11 days until mail-in voting starts — the race is heating up for the 13th Senate District seat being vacated by Democrat Jerry Hill, who, by the way, still won't tell anyone what he plans to do next. Maybe he doesn't actually know (See below).
Michael Brownrigg's heavy TV buy, which he says is working — and would he say if it wasn't? — is being accompanied by more TV ads from Josh Becker. Two districtwide mail pieces have dropped on behalf of Annie Oliva, spiffy lawn signs are dotting the district on behalf of Shelly Masur, and statewide interests are starting to weigh in with independent expenditures and direct contributions.
For the journalistic record: Brownrigg is a Burlingame councilman, Becker is a social entrepreneur from Menlo Park, Oliva is a Millbrae councilwoman, Masur is a Redwood City councilwoman and they're all Democrats running for the seat along with Sally Lieber, a former state Assemblywoman, whose main contribution this week was to make fun of Brownrigg. Libertarian John Webster and Republican Alex Glew are also running.
Today is the deadline for 2019 campaign finance statements, so more details will be forthcoming as some reports are still trickling in, but there's enough to keep us busy.
The most notable item is the $460,000 independent expenditure from Brownrigg's mother, Linda, which is paying for some polling and a substantial media buy, apparently to supplement Brownrigg's campaign strategy of being on TV more than the other candidates. It seems the only political ads I see on TV these days are for Donald Trump, Michael Bloomberg, Tom Steyer and Brownrigg. Three of them are running for president and one of them is running in the 13th. If you can't tell which is which, you might consider skipping this election cycle. 
And now we'll see even more, thanks to his mom. As I observed a while ago in a column somewhere, it looks like it's good to be a Brownrigg. The donation prompted Lieber to offer to be adopted by Brownrigg's mother. 
For the sake of the permanent familial record, the most recent filings show Masur got $2,750 from her father-in-law, Milton Masur, and a case could be made that getting money out of an in-law is the more remarkable achievement.
Even without the $480,000 from Brownrigg's mother, it is clear this race is going to be heavily influenced by independent expenditures. The California Association of Realtors is in for $175,000, so far, for Oliva in the form of several mail pieces. That's in addition to the vast array of Realtors and real estate-related funding pouring into Oliva's campaign, this being the only interest that seems interested in her.
And most of labor seems to be lining up behind Masur, including the highly influential California Teachers Association, which is said to be behind the new Masur signs popping up around the district. In the year-end report, Masur received more than $56,000 from labor — more than a third of the money she raised.
But it's Becker who continues to win the money race, largely from the tech industry, although he has made a dent in Masur's labor backing. Becker begins this crucial phase of the campaign with more than $500,000 on hand, some of which, presumably, he will spend airing a new 15-second ad that mentions some kind words from Michelle Obama about a math and science program he started and touts his endorsement by Gov. Gavin Newsom. 
OPTIONS AND NOTES: Hill has formed a new campaign committee for a possible Assembly race in 2024. Though a state senator, Hill is allowed one more term in the Assembly and may run for the 22nd Assembly seat currently held by Kevin Mullin, who will be termed out in 2024. "I'm keeping the options open in case I need the funds for a run there or somewhere else," Hill said. "I haven't really decided what I want to do after 2020. I don't want to close any doors." … San Mateo Councilman Rick Bonilla is doing much the same, if not a little more, in the race to replace San Mateo County Supervisor Carole Groom when she is termed out in 2022. "At this point, yes, I'm planning to run, but it's three years away and a lot can happen," Bonilla said. Belmont Councilman Charles Stone openly declared for the seat in 2019 (or was it 2018? 2017?) "He started five years early," Bonilla said. "I don't think I need to do that." … A large crowd, a who's who of county politics and the legal community, attended funeral services Tuesday for former San Mateo County District Attorney Jim Fox. Among the dignitaries: Congresswomen Jackie Speier and Anna Eshoo. 
Mark Simon is a veteran journalist, whose career included 15 years as an executive at SamTrans and Caltrain. He can be reached at marksimon@smdailyjournal.com.