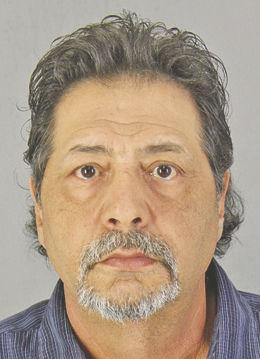 A man accused of embezzling millions of dollars from the San Mateo Woodlake Condominium Association between 2007 and 2013 was sentenced to seven years state prison Friday and was ordered to split the restitution with his co-conspirator, according to the San Mateo County District Attorney's Office.
Michael Medeiros, 62, was ordered to split the $2.84 million in restitution with Susan Lambert, 67, for crimes they committed over the course of six years that directly affected residents of the homeowners' association.
"It's a really good lesson that in a white collar crime, there is a fallacy that there is no victim," said Chief Deputy District Attorney Karen Guidotti. "This is an example of a serious consequence for a white collar crime. There are always victims."
Lambert, who agreed to testify against Medeiros, pleaded no contest to felony embezzlement and felony forgery and admitted she stole more than $100,000 in September of 2016. Lambert faces three years, four months in state prison and is scheduled for sentencing Oct. 11. Because she agreed to testify in Medeiros' trial — which ended May 11 when a jury found him guilty of felony embezzlement and felony grand theft, a judge chose to delay Lambert's sentencing until Medeiros' trial was adjudicated, according to prosecutors.
It's been five years since residents of the condominium homeowners' association were tipped off about a possible embezzlement scheme and nearly three years since Lambert was first taken into custody after a two-year investigation of records used to siphon funds from the 990-unit complex at Peninsula Avenue and Delaware Street.
Lambert had managed the association, which had a nearly $5 million annual budget, for more than a decade. A Woodlake resident previously said homeowners caught wind of the theft when a board member saw suspicious activity, including charges at various casinos, on a bank statement from a debit card Lambert had been issued.
After Lambert was fired, the association uncovered a stack of nearly 150 false invoices for construction work that was never completed. Police and investigators determined she had been conspiring to defraud the homeowners between Feb. 8, 2007, and September 2013, according to prosecutors.
Prosecutors said Lambert, who reportedly had a gambling problem, would make false invoices and write checks to Medeiros' company Professional Painting, Inc. He would then allegedly cash the checks and the two would split the profits.
Lambert was released from jail on her own recognizance in November 2016, according to prosecutors.
Medeiros' attorney Thomas Knutsen did not immediately return a call for comment.