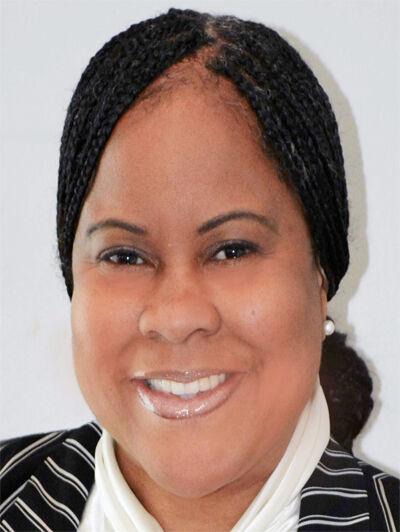 Darnise Williams will be the next superintendent of the Sequoia Union High School District, according to officials slated to formalize an agreement with the new top administrator.
The Sequoia Union High School District Board of Trustees is set to approve hiring Williams during a meeting Wednesday, April 13, according to a press release announcing her selection as the preferred candidate for the post.
She is slated to earn a base salary of $265,000 annually, with an additional $2,500 for her additional degrees. The initial term of her contract spans three years, and she will earn 2.5% raises with satisfactory performance reviews. She will also receive a stipend worth as much as $17,500 to cover moving costs. Assuming her contract is ratified, Williams will begin work July 1.
Williams, who most recently worked in Los Angeles, joins the district at a tumultuous time as officials navigate pressure applied by separate corners of the school community while also advancing through classroom reopening plans amid the pandemic.
Williams will fill the leadership void left by the unceremonious departure of former superintendent Mary Streshly, who was ousted last fall from her post following district teachers declaring no confidence in her leadership and calling for her firing.
Interim Superintendent Crystal Leach has been working as the district's top official since Streshly resigned.
Beyond the dissension with educators, school community members called on trustees to diversify the district's administrative team. With concerns that the district's leadership cabinet does not reflect the student body's composition, community leaders urged school board members introduce more inclusive hiring practices.
East Palo Alto Councilmember Antonio Lopez started the community initiative, and eventually brought into the fold Mele Latu, president of the Ravenswood Elementary School District Board of Trustees, and Maurice Goodman, trustee with the San Mateo County Community College District who is also a local NAACP representative.
District officials at the time committed to examining the issue with the community group, and touted Williams' work on equity issues when announcing her hiring.
"We have selected a superintendent that shares the district's values of ensuring that every single one of our students leaves our district ready to succeed in college, career and adult life," board President Alan Sarver said in a prepared statement. "Her combination of experience in curriculum and instruction, as well as, her equity-focused leadership, make her the ideal leader."
Williams has most recently led the Race and Equity Leadership Academy, which is a partnership between the Los Angeles Unified School District and the University of Southern California. She has also worked as a senior director with the Los Angeles Unified School District.
In all, she has 25 years of educational experience working as a literacy coordinator, assistant principal, principal, administrator of instruction and other administrative posts.
"We are excited to bring an established leader into our district," Leach said in a prepared statement. "Our team of dedicated teachers and staff are ready to stand with Dr. Williams to continue serving our students and families."
A first order of business for Williams will be ushering the district through its campus reopening plan, as students were welcomed back to classrooms earlier this month for the first time in more than a year.
Prior to approving reopening plans, frustrated school community members rallied, petitioned and urged officials to allow students to return to campuses amid the pandemic.
For her part, Williams shared excitement over the opportunity to introduce herself to a new school community.
"I look forward to building a strong relationship with the Sequoia District community so that we may collaboratively work towards our shared goal of preparing our students for long-term success," she said in a prepared statement. "Ours will be a district that will continue building on the idea that equity, diversity and inclusion are central to creating an environment where everyone thrives."