As San Mateo transitions to district-based elections from its at-large system, the City Council has approved a public input and November ordinance timeframe to create and approve a district election map.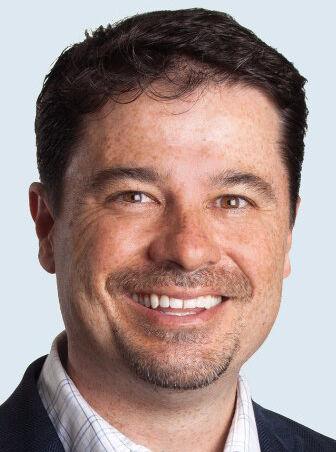 Mayor Eric Rodriguez said the approved timeline would incorporate updated 2020 census data and be the best option for the council to meet its fiduciary responsibility to the public.
"This path forward makes sure that we are going to be having the most robust community engagement process with the least amount of confusion," Rodriguez said.
The City Council, at its July 19 meeting, agreed to an updated timeline over the next four months, with authorization to let staff make scheduling changes as needed.
The schedule calls to adopt an ordinance by Nov. 15. Public outreach includes five public hearings, including a Nov. 1 council meeting to introduce an ordinance, three to six community meetings and eight pop-up community events during events like Movies in the Park and the Bayfront cleanup.
The city first received a letter May 24 from attorney Scott Rafferty, alleging the city's at-large election system may violate the California Voting Rights Act, with a request the city move to a district-based election system. The current at-large system means the entire city votes to elect councilmembers. A district-based election would see the city divided into separate districts, with voters in a specific district choosing someone from that area.
The City Council passed a June 21 resolution formalizing its intention to transition to district elections, citing the high cost of potential lawsuits if it doesn't begin the transition. The resolution included two timelines, one without a 90-day extension and deadline of Sept. 20, and one with a 90-day extension until Dec. 18. San Mateo has been unsuccessful so far in negotiating with Rafferty for a 90-day extension to complete the transition to district-based elections.
City Attorney Prasanna Rasiah suggested a draft extension agreement of 57 days to incorporate new census data and allow for potential Nov. 15 ordinance adoption. Rasiah said he had not received an unequivocal no on the 57-day extension from Rafferty, but he had heard concern that the city was not committing to district elections currently.
"I have told Mr. Rafferty that I have concern that the city should not be committing to an adoption of an ordinance before a public hearing process has begun and should not be contractually committing itself to adopt an ordinance and tying the hands of future council. Those discussions are still ongoing, but I hope to hear from Mr. Rafferty soon," Rasiah said.
The Sept. 20 deadline would have had five public hearings, to solicit community feedback and city discussions. However, it would not use updated census data and wouldn't haven't provided time for as much engagement from the community, a council priority. The city instead pushed forward with its preferred extended timing scenario suggested by Rasiah. The city hopes to complete the process by Nov. 15, which includes more public outreach and updated census data, which will be released in late September 2021.
Councilmember Diane Papan said no litigation was necessary for the city to adopt the resolution of intent and the schedule. She also noted no city election is happening before the completion of the hearing schedule.
"The filing of any lawsuit and any associated fees that may be incurred after we take this action tonight are not reasonable, as they are not necessary or a catalyst to the city taking the action it is taking tonight," Papan said.
Councilmember Joe Goethals agreed with Papan.
"There really is no need for any litigation because we are moving forward with a process to best represent our constituents. There is no pending election either, and so it would be silly for anyone to start running up litigation fees," Goethals said.
"We are committed to doing it once right, and I think that's what this plan really demonstrates to the credit of our staff, so I'm in support of it as well," Councilmember Amourence Lee said.