Residents are urged to take seriously the order to stay at home, said the county's top health official who feared too many are not doing enough to help slow the lethal spread of novel coronavirus.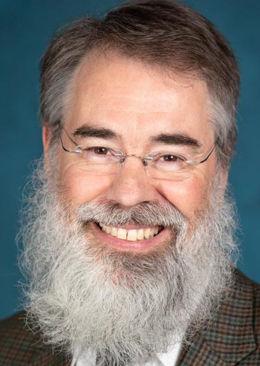 Following a weekend when many locals gathered outdoors at parks, beaches or other public spaces, county Health Officer Dr. Scott Morrow admonished those who disregarded the shelter-in-place order from state and regional officials.
In a statement released Monday, March 23, Morrow implored San Mateo County residents to follow instructions, disrupt routines and limit interactions — or face grave consequences.
"My disappointment stems from the fact that many people just aren't taking this seriously and going about their business as if nothing has changed," he said, and that everyone staying home is the only way to avoid "facing an Italy-type catastrophe very soon."
Italy has reported nearly 60,000 confirmed cases of COVID-19, and is on pace to have twice as many deaths as China, where there were more than 81,000 confirmed cases. There were 600 reported virus-related deaths Monday in Italy, according to the Associated Press, down from 651 the day before and nearly 800 on Saturday.
There were 142 confirmed cases in San Mateo County, and one death linked to the virus. The confirmed case count Monday increased from 117 the day before.
In light of the severity of the issue, Morrow directed sharp words to those who he claimed were threatening the health of others.
"If you decide you want to do your own thing and follow your own rules, you disrespect us all," he said. "You spit in our face, and you will contribute to the death toll that will follow."
Furthering his point, Morrow claimed the hazard is too great to allow for stubbornness.
"For those of you who say: 'nobody tells me what to do,' now is a time to make an exception," he said. "You can go back to being ornery in the future."
County Supervisor David Canepa took some exception with Morrow's phrasing, and suggested a more measured tone could be appropriate in the circumstances.
"That sort of rhetoric needs to be tampered down and a better message of inclusion and bringing people together would be much more effective," said Canepa.
He balanced that perspective by recognizing the need to stay at home and away from others, while still keeping an eye to the value of diplomacy.
"We need to be composed when dealing with these issues and not antagonistic," Canepa said.
County Supervisor Don Horsley too supported Morrow's message, while adding "I wouldn't have put it that way." He said it is irresponsible for people to not stay at home and that everyone should adhere or "shelter-in-place comes useless."
Supervisor Dave Pine said public health statements, crafted unilaterally by Morrow, could be written more effectively. But he also recognized the urgency around residents obeying the order.
"He is trying to make clear — in no uncertain terms — how important it is for people to follow the stay-at-home order," said Pine.
For his part, Millbrae Mayor Reuben Holober said some of the uptick in activity over the weekend could have stemmed from misunderstanding the details of the mandate to stay at home.
He has encountered some confusion among locals who are struggling to strike the right balance between getting outdoors for fresh air and breaking the rules requiring social distancing.
"I think there is a lack of clarity from the shelter-in-place order as to what sort of outdoor recreation is allowed," he said.
Morrow attempted to clarify what is allowed in his statement, which discourages interaction among families living separately. Outdoor exercise is allowed, but only in nearby neighborhoods. Driving is reserved for essential trips, according to his statement.
"I am grateful that many people are taking this seriously and are doing everything they can to slow the spread of this virus. You are heroes for doing this," he said.
He also noted the inherent challenges associated with instructing a community to work against their social inclinations. But he said such tough choices are imperative, if there is hope of overcoming society's common enemy.
"Keeping humans apart from other humans is the only tool we currently have to slow this virus' spread. This is a particularly fraught dilemma, as humans are social animals and they need each other, but we need to make every possible effort to avoid contact with each other," he said.
(650) 344-5200 ext. 105