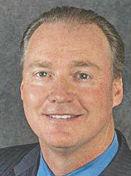 The San Mateo County Community College District will initiate the process of hiring an internal auditor, despite divisions among officials over whether the position is necessary and how it will function.
Board Vice President Richard Holober joined trustees Lisa Petrides and John Pimentel in firmly advocating for creating the new position, while other officials were less enthusiastic about the proposal.
While there was no formal decision during the meeting Wednesday, April 28, trustees instructed Chancellor Michael Claire to initiate the process of creating a job position which can be approved at a future meeting.
"I think having this kind of position in place builds trust, it builds culture," Petrides said. "It builds a culture of accountability. It is about added value."
Those who favor the position claim there is a significant benefit in hiring an independent expert to examine district policies and practices then recommend ways to improve operations.
Holober has pushed most ardently for the new position, nodding to allegations of improprieties discovered in the criminal investigation of former Chancellor Ron Galatolo.
He contended that some of the misdeeds alleged of Galatolo may have been prevented had officials introduced institutional protections against behavior he described as egregious.
To become more familiar with the obligations typically linked to the auditor, Holober and Claire recently met with officials from the Antelope Valley College regarding their experience with the position.
Coming out of the conversation, Claire said he grew more familiar with the concept and believed it could be executed in the local school system.
"As long as it is structured in a way that is a partnership, I know that I as a chancellor would be comfortable," Claire said, who had previously raised some concerns with the proposal.
And while for Claire those reservations seemed to have been smoothed over, board President Thomas Nuris remained unconvinced.
"It just doesn't sit well with me," he said. "It doesn't create the culture of basically trust that I feel the board needs to trickle down to everyone that works here."
The fears raised by Nuris echo comments he has made during previous discussions on the issue, suggesting that hiring an auditor would establish a mistrustful environment among district workers.
Holober countered that point though by acknowledging the positions are common in other districts, and that state agencies exist to set professional standards and expectations for auditors.
He said those guideposts will also assure that the auditor is helping improve district operations, without fueling fears that all district employees are being micromanaged.
"The notion that there is someone snooping over everyone's shoulder or that there is a separate operation going on, it's not the way it works," he said.
Trustee Maurice Goodman offered some criticism over the proposal too, but of a different variety. Questioning whether the district needed another administrator, he suggested officials look for different ways to get the same service.
"There are other things we can do that will probably be a better use of our funds than creating one more bureaucratic position outside of the sites and away from our students," he said.
He balanced that perspective by agreeing that the district does need someone to perform an audit function, while wondering which is the best way to provide the service.
Goodman suggested the district could keep an audit firm on retainer, allowing the experts to be called in for select services. Or he questioned whether the vice chancellor which the district is planning to hire could fill the role.
"Ultimately, are just creating another member of the working group or another cog in the machine?" Goodman questioned.
Nuris shared a similar perspective, debating whether the position was necessary and urging advocates to provide a detailed list of obligations that would be listed for a job posting.
The comments irritated Holober, who nodded to previous discussions regarding potential job descriptions for the auditor in claiming that Nuris was intentionally waylaying progress.
"I really do think this is just straight obstructionism," Holober said.
Nuris responded by claiming he was only asking questions about the proposal. But ultimately, with two other trustees in favor, the board directed administrators to advance with establishing the position.