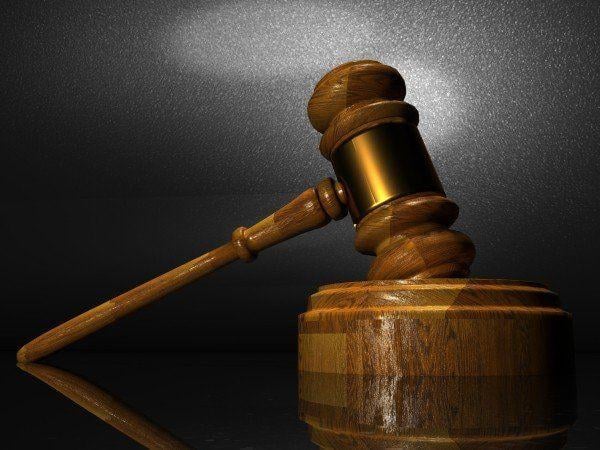 As court proceedings begin to ramp up after a pandemic lull, local attorneys and advocates against domestic violence are tuned into how a new law broadening the definition of domestic violence will play out in courts.
"It will take time [to know]," Morris Maya, deputy district attorney of San Mateo County, said. "The spirit of the law is great and what the law is trying to accomplish is great in giving people more tools to protect themselves when in the throes of an abusive relationship."
Through Senate Bill 1141, which took effect Jan. 1, California's definition of domestic abuse in family code was updated to include coercive control as grounds for awarding a temporary restraining order known as an ex parte.
Acts of coercive control can include limiting someone's communication with the outside world, controlling their finances or prescription medications, using someone's immigration status against them or surveilling a victim's activity. In the legal text, it's defined as "a pattern of behavior that unreasonably interferes with a person's free will and personal liberty."
Some acts of abuse are widely understood by the public such as physical attacks and harassment. But Maya and Ruth Darlene, the executive director of WomenSV, an advocacy group for survivors of domestic violence, shared the importance of the public becoming more familiar with more insidious forms of abuse.
"Controlling behavior is a lethality risk," Darlene said. "It's so important we recognize that not all abuse leads to physical assault."
WomenSV has been advocating for lawmakers to add coercive control into the legal code as a form of intimate violence for years, Darlene said, adding "California law is finally catching up." Detailing the different forms of abuse she's seen inflicted upon mostly women over the years, she said acts have only worsened during the pandemic.
Without shelters of its own though, the Los Altos organization often acts as a bridge to similar agencies across San Mateo and Santa Clara counties like San Mateo County's only domestic abuse focused nonprofit Community Overcoming Relationship Abuse.
Melissa Gibbs, CORA's manager of legal services, shared a similar pandemic picture. Acts are becoming more violent and resources are in greater demand. The agency provides an array of services including group counseling, financial and housing assistance and legal aid.
But during the pandemic, many domestic violence cases have been left in "limbo," Charles Cavallino, a CORA staff attorney, said.
Typically after a petition for a restraining order is filed, it's reviewed within one business day and after granted, a court hearing is scheduled 20 to 25 days later to determine if the order should become temporary. During the pandemic, temporary restraining orders have been left in place without reaching a formal resolution.
"It means clients and survivors are waiting to see resolutions on important issues and they can't make plans for moving forward," Cavallino said.
It also means the agency and other attorneys have yet to see how coercive control arguments hold up in court, Gibbs said. The law requires a victim to establish a pattern of behavior and an intent to harm, a standard not established under other forms of abuse.
Some have raised concerns around the standard of proof and the potential for similar standards to eventually be adopted for all family code domestic abuse definitions.
Still, Gibbs, Cavallino, Maya and Darlene agreed that the standards were necessary, given how little physical evidence can be produced compared to assaults. Maya also noted standards would help prevent prosecution of innocent defendants.
To help build a case of coercive control, Darlene recommended victims document acts of controlling behavior as frequently as possible.
"Coercive control is about how you feel and you work backwards from there," Darlene said. "Documentation is important and establishing a pattern is important because how else are you going to establish a case that's so hard to identify when you don't have physical wounds to show for it."
Maya stressed the importance of informing the public of the new legal protections, though noted the social understanding of domestic violence and how to intervene has greatly evolved over the years through constant reexamining the issue.
Recognizing how new the law is, and the limited action cases have had in courts during the pandemic, he shared hope the legislation will be effective at protecting more victims.
"If the public doesn't know about this new tool, doesn't know this exists, chances are it won't be used and that's a bad outcome," Maya said. "Time will tell and I'm hopeful the law will be helpful to people in situations of abuse as it aims to do."
Gibbs and Cavallino shared similar hopes though noted courts are unlikely to expedite the backlog of proceedings.
Appreciative of recent legal advancements around coercive control, Darlene said WomenSV is now focused on pushing the law beyond family court and into criminal code. Eventually, she'd like to see coercive control recognized in federal law as well.
"It's a good start but we have a long time to go," Darlene said. "The law should reign everywhere especially in the home where a woman or child's right of peace should be upheld."