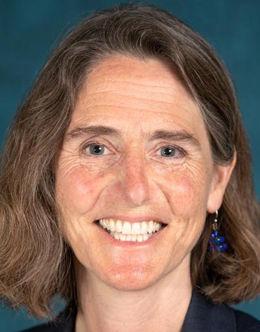 Confusion caused by a data error related to the number of COVID-19 deaths in San Mateo County has led officials to assure the public its current count is accurate and that state and local leaders are working to correct the figure within the state's system.
A note from the California Department of Public Health, dated June 6, reports that an additional 186 previously unreported COVID-19 deaths have been identified in San Mateo County but Louise Rogers, chief of San Mateo County Health, said the note is inaccurate.
"That number appears to be in error and we are working with the state to correct the information, by ensuring that San Mateo County's data in the state's CalREDIE information system accurately reflects the correct number of deaths in San Mateo County," Rogers said.
CalREDIE, standing for California Reportable Disease Information Exchange, is the state's secure system for electronically reporting and monitoring diseases. State law requires all health care providers and laboratories to report specified conditions and diseases, including COVID-19, directly to the system.
Specifics related to where the data error originated are still unclear though Rogers noted the mistake "is not the result of any changes in how San Mateo County classifies deaths." All COVID-19 related deaths reported to County Health are then reported to CalREDIE within eight days, Rogers said.
The current number of COVID-19 deaths reported on the county's data dashboard is accurate at 579 residents, Rogers said. Health Officer Dr. Scott Morrow said in a statement the county would be making no changes to its data at this time.
"San Mateo County will continue to include a death in the publicly reported count of deaths related to COVID-19 when the death certificate indicates COVID-19," Morrow said. "We have been consistent in our reporting processes throughout the pandemic and will not be changing them."