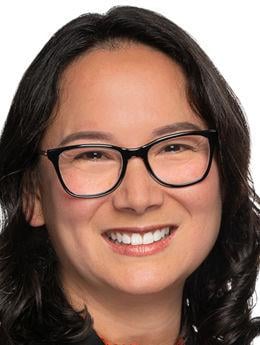 The San Mateo City Council Monday agreed to give $120,000 in rent relief to home-based child care providers in the city that have been affected by COVID-19.
The money is part of $440,000 from federal Community Development Block Grant programs the city is sending to Samaritan House, a San Mateo-based nonprofit. Samaritan House will distribute the child care grants and the rest of the money will be used to support its many programs, which include food distribution and health care for low-income residents.
"I see child care as an essential strategy and investment for our economic recovery," said Councilwoman Amourence Lee, noting that many child care providers are unable to operate currently and are barely staying afloat amid the ongoing health crisis and associated restrictions.
Economic Development Manager Jennifer Chen said many of the city's child care providers have unsuccessfully attempted to obtain relief funding from the federal CARES Act and are paying for April rent based on the "good graces" of their clients.
"They're now more concerned about May," she said.
City Manager Drew Corbett said 70% of home-based child care providers in San Mateo County are renters, adding that a similar number can be assumed to be true of San Mateo. He also noted there are 118 licensed small and large family child care homes and 58 licensed child care centers in the city. Of those, two centers and about 30 other providers are currently offering emergency child care.
The grants for child care providers comes a week after the council allocated $400,000 in relief for small businesses in the city.
"Child care is the way we keep businesses in business," Lee said. "I see this as an investment that'll come back to our community and that will support especially women in a female-dominated sector and particularly women re-entering the workforce."
The council previously sought to provide assistance to child care providers via the city's child care facilities fund, which is funded via impact fees on commercial development. But that money is restricted for capital projects such as building a new child care center and is not available for operational expenses.
Mayor Joe Goethals proposed using that fund to reimburse child care providers who may have incurred capital costs for their operations in the past year. Doing so would be another form of support for existing child care providers struggling to stay afloat. City Attorney Sean Mason said he'll look into the proposal, but felt it'd be an appropriate and legal use of the money at first blush.
Councilmembers also discussed the possibility of a fee on residential development for child care, but did not say they'd take action on it.