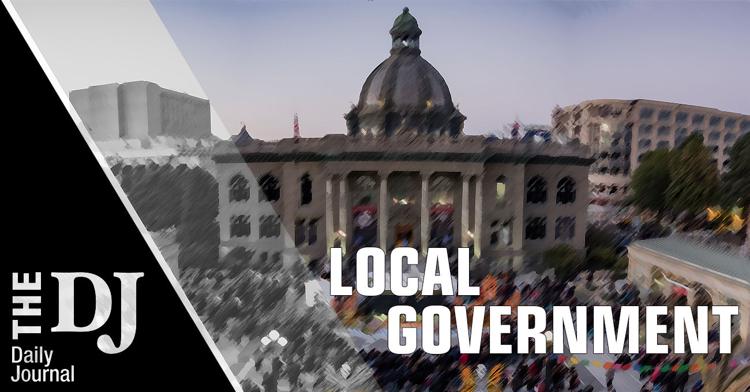 After a lengthy meeting Tuesday, the Redwood City Planning Commission is recommending the City Council adopt a series of new regulations that would limit the size of single-family homes and accessory dwelling units.
The commission is specifically recommending the maximum height for two-story ADUs above detached garages be lowered from 28 feet to 20 feet and the maximum square footage for the second story of those structures be limited to 280 square feet. The base maximum size for the entire unit would remain 700 square feet. 
The recommendation includes a variety of other amendments to the city's ADU ordinance to limit privacy impacts and incentivize the construction of single-story ADUs. It also comes with additional options for the council to consider, including a potential sliding scale to allow for larger second stories in ADUs, architectural compatibility requirements to ensure ADUs are aesthetically consistent with the primary residence and height exceptions for different roof pitches.
The commission voted 4-2 for the above recommendations, with Commissioners Michael Smith and Bill Shoe in opposition. Commissioner Rene Alejandro Ortega was absent. Smith voted no in part because he felt the 280-square-foot limit for second stories is "onerous" and not large enough for families — he wanted a sliding scale to allow for flexibility in second-story square footage — while Shoe, it seemed, voted against the recommendation because it included the sliding scale suggestion. 
The commission Monday also voted for an interim floor area ratio ordinance limiting single-family home size to 2,500 square feet or an FAR of 0.40 — whichever is greater. FAR is the ratio between a building's total floor area and the size of the lot on which the building stands, for example, a 2,500-square-foot home on a 5,000-square-foot lot has a FAR of 0.50. Staff expects the rules to be on the books for no more than two years while citywide design guidelines for single-family homes are developed.
Smith also opposed the recommended version of the interim FAR ordinance because he wanted a sliding scale to allow for more flexibility in home size.
The above recommendations are a response to growing concern about the teardown of historic homes being replaced by "monster homes," particularly in the Mt. Carmel neighborhood, as well as the construction of what many describe as excessively tall ADUs that are incompatible with their surroundings. 
"My next door neighbor is proposing to add a two-story 24 foot-tall, 1,400-square-foot structure that will tower above the 1,800-square-foot main house and will tower over five neighboring backyards," said resident Erik Wolsheimer. "It's not harmonious with our neighborhood of single-family homes and single-story detached garages. … Basic privacy for my three children is in question." 
Resident Kris Johnson presented a rendering that depicted a backyard surrounded on all sides by five two-story ADUs.
"While some may say five ADUs around a single residence could never happen, it's an actual home on the 200 block of Iris Street surrounded by five detached garages," he said. "Planning needs to plan for the possibility not the probability. Maybe we wouldn't be here today if we saw renderings like this."
Other residents described height restrictions on ADUs as counterproductive in a region experiencing a housing crisis.
"Exclusionary policies like reducing ADU heights make it harder for people who hold the community together [stay] here," said Alex Melendrez, representing nonprofit Housing Leadership Council. "To support such exclusionary housing policies when we're in a housing crisis, when there is a severe lack of housing is a step backwards. With this height limit on ADUs you limit the possibility, the hope, that many of our friends and neighbors have in finding a home in a city they're already contributing to."
The council will consider the above recommendations at its July 22 meeting.