A revised environmental document on the San Francisco to San Jose project section of the California High-Speed Rail Project was released July 23 including changes for the Millbrae station and reconfiguring areas of infrastructure yet officials in that city say more is needed.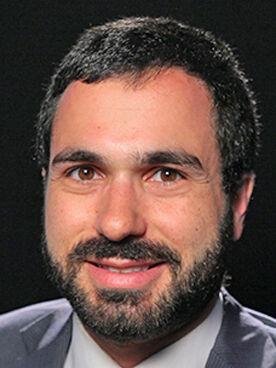 After this project section began moving toward construction, an environmental process was started to identify and study the infrastructure needed on top of the electrification to add high-speed rail service in the corridor, as well as including safety modifications.
"Certainly getting through the environmental clearance process is a critical milestone and that one feels very much within reach at this point. We're less than a year away at this stage. And what that means is that we can start doing things in the real world," said Boris Lipkin, Northern California regional director at California High-Speed Rail Authority.
However, the city is concerned how this project will affect its plans to build more housing.
"As a city, we need high-speed rail to do a true alternative to their plans. There's enough room in the existing transit right of way, public ownership right of way that they could reconfigure their tracks, they could put their tracks underground. They could put the station in the area of the existing Millbrae BART station," said Tom Williams, city manager of Millbrae.
Mayor Ann Schneider said one of the things not included in the review is the impact of adding more lines of rail and how it would go within 5 feet of the homes on Hemlock Avenue, affecting about 30 families.
"They don't have to fix these things like put in a bike route, or street improvements. Basically it's their way of saying we're gonna plop the one station between San Francisco and San Jose. And we'll build our station but really all of the problems and all of the work will be done by somebody else, Schneider said. "High-speed rail and its impacts and how to fix this is our number one priority in the city of Millbrae."
Last summer, the California High-Speed Rail Authority published its draft environmental document for this project section looking at the needed infrastructure and modifications at the Millbrae station. After receiving the stakeholders' concerns and feedback, it looked at another option called the Millbrae Station Reduced Site Plan Design Variant or RSP Design Variant.
The RSP Design Variant preserves the design of the high-speed rail tracks and platforms but reconfigures station facilities, parking and station access to reduce impacts on existing and planned development, and reduces the footprint on the west side of the Millbrae station.
It differs from the design of the Millbrae Station evaluated in the previous draft, Draft EIR/EIS by eliminating surface parking lots on the west side of the alignment that would have served as replacement parking for displaced Caltrain and Bay Area Rapid Transit parking spaces, relocating the new high-speed rail station entrance hall, eliminating lane modifications to El Camino Real and eliminating the California Drive extension north of Linden Avenue to El Camino Real from the project.
There will be a 45-day period for public comment, as well as a community meeting to help answer questions. From there, it will see if there are any other changes it will have to make and then will bring the final environmental documents to the Board of Directors for consideration in the second quarter of next year where it will ultimately make a decision whether to approve the project. If approved, the authority board will need to pick between two project alternatives.
"Their entire comment period is while we have no council meeting during that time. There's a likelihood that we'll have to have a special town hall meeting on this in August. At a time when everybody's kids are going back to school or they're finishing up on vacation," Schneider said. "You couldn't have timed this release of the draft variant at a time more intended to not get viable comment."
The California High-Speed Rail Authority has worked on establishing a bullet train service between Los Angeles and San Francisco since voters approved a $10 billion bond more than 10 years ago. While estimates for the project have varied, recent reports have it projected to cost approximately $80.3 billion with a 2031 completion date. The high-speed rail project as a whole is expected to help meet the state's greenhouse gas reduction goals as well as improve the quality of life for commuters and travelers.
"You're really starting to cut down travel times so places become much more connected. What does it mean when Fresno is a one-hour train ride from San Jose rather than a three- or four-hour drive. How does that change where people live, where people work, and doing that on a system that it will be run by 100 percent renewable energy," Lipkin said. "That means that as people are traveling, we're taking cars off the road, we're reducing vehicle miles traveled and of course, taking planes out of the air as well on some of our longer distance routes getting to Los Angeles."
The authority also conducted analysis of potential impacts to the monarch butterfly as it is a candidate for listing under the federal Endangered Species Act in December 2020 and is assumed to be present in the San Francisco to San Jose resource study area.