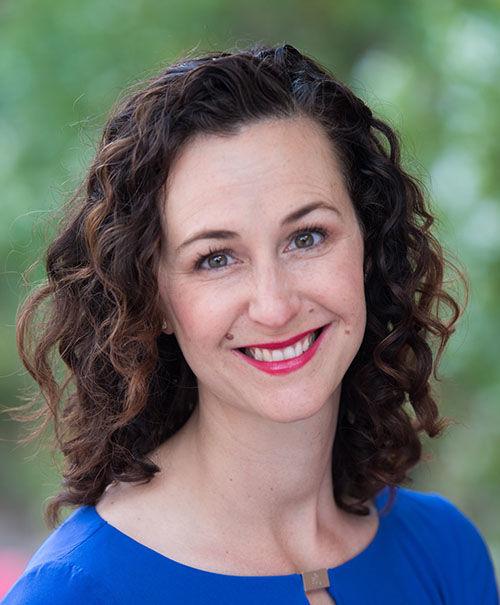 The Redwood City Council is set to adopt an attendance policy for its boards, commissions and committees, but councilmembers have yet to agree on the maternity leave aspect of the proposed policy. 
As the policy is currently written, members of boards, commissions and committees, also referred to as BCCs, could request a leave of absence ranging from one regular meeting to no more than three months. The request would then have to be approved by the city clerk in consultation with the mayor. The city's nine boards, commissions and committees vary in makeup and oversight and range from the Architectural Advisory and Pride and Beautification committees to the Library Board and Planning and Port commissions. All are regulatory or advisory to the council. Their members are appointed by the council.
At a meeting Monday, Councilwoman Giselle Hale proposed an amended policy allowing new mothers serving on BCCs to automatically get three months of leave without approval by the city clerk or mayor and up to six months of leave if needed.
"I'm recommending six months because it's the time period the American Pediatric Association recommends women breastfeed exclusively for six months," Hale said. "BCC meetings can take up to four hours, they are filmed and are in front of the public and during that time a nursing mom can experience engorgement, which can be physically painful or minimally uncomfortable." 
The way the proposed attendance rules are currently written, a woman taking more than three months of leave after childbirth would have her seat declared vacant. 
Councilwoman Janet Borgens was uncomfortable allowing an extended leave of absence for female BCC members only. She felt three months of leave is sufficient, but was also open to some flexibility for time off in certain circumstances.
"It's not a female or male thing for me, it has to do with your commitment to you agreeing to be on a board or commission. …To actually create a policy that said because you're a female — I'm not comfortable with separating that," she said. "I think three months is good, to be revisited if there is a particular issue that that board or commissioner has and then comes and says 'look this is too soon for me to come back' or even a male says 'this is too soon for me to come back, there are extenuating circumstances, is there something we can do?'"
Borgens said six months of leave is excessive, adding that extended time off has and will stall city affairs. 
"I'm not against the women in our community who are young and want to participate and I want that so badly, but at the same time I recognize the need to be in attendance when those critical decisions need to be made and sometimes they're very time sensitive," she said. "If you look over the attendance records there have been some very long terms out where decisions have not been able to be made." 
Vice Mayor Diane Howard and Councilwomen Diana Reddy and Alicia Aguirre seemed to agree that six months is excessive, but that additional time off should be granted in certain circumstances on a case-by-case basis. 
"We have had trouble in our BCCs in getting work done and that's a problem. We're a busy city, there's a lot going on and quite frankly we get so many applicants for so few seats," Howard said. "I look at this as an opportunity that if someone is unable to keep the commitment for whatever reason that they recognize that and say I have these things I need to address and that's OK I can come back at another time and allow someone else to step up and get involved."
Councilwoman Shelly Masur doubted that six months of maternity leave would be an obstacle to a BCC accomplishing its work.
"I would be surprised if we had an entire committee, board or commission that all had a baby at the same time and all requested six months of leave at the same time. That seems unlikely given the makeup of our BCCs," she said. 
Like Hale, Masur favored a three-month maternity leave guarantee that could be as long as six months.
"I don't want people to have to make a choice between having a baby and sitting on a board, commission or committee for the city of Redwood City," she said. "That's not how I envision us as a city." 
All councilmembers appeared open to other accommodations for new mothers, including allowing breastfeeding on the dais, breaks during meetings for breastfeeding or other needs as well as the ability to leave meetings early in certain circumstances without a penalty. 
The council ultimately agreed to wait until the next meeting to vote on any rule changes so that Mayor Ian Bain, who was absent from this meeting, could weigh in.