A proposed law aimed at forcing open the gates to Martins Beach is a step closer to landing on the governor's desk.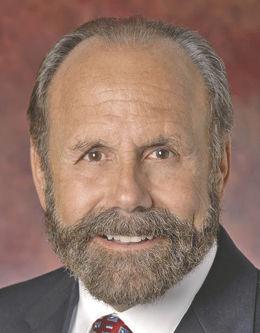 With a flurry of support from coastal advocates, state Sen. Jerry Hill now has two weeks to push legislation through the Assembly as he hopes to equip officials with the resources to buy access to the contended property.
Hill, D-San Mateo, received strong support from fellow lawmakers Friday as his Senate Bill 42 cleared the Appropriations Committee and will head to the Assembly floor for a vote.
Coastal advocates fear failing to reinstate access to the property once open to the public for a fee for nearly a century could set a dangerous precedent in the state and across the nation. Now years into the battle, the crescent-shaped beach just south of Half Moon Bay has served to spotlight the debate between private property rights and the public's long-standing right to access California's beloved coast.
"I think we're just one step closer to having a welcome sign on that road rather than a gate crossing it," Hill said. "We're closer now than we have ever been."
But there's still a long winding road ahead as the billionaire property owner has made clear he has no intention of settling and the issue remains entangled in the court system. Hill's legislation is a follow-up to a prior law under which the State Lands Commission is now contemplating whether to use eminent domain to secure a 6.4-acre easement winding along an existing road and down to the secluded property. The SLC doesn't currently have access to necessary funding for the controversial court process, prompting Hill to suggest up to $1 million from a state fund and allowing for public donations.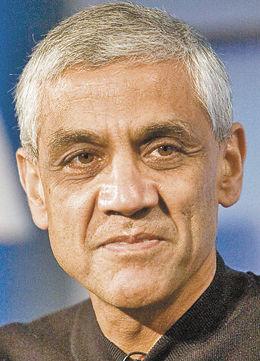 Venture Capitalist Vinod Khosla, who co-founded Sun Microsystems, bought the 89-acre site for $32.5 million in 2008 then closed the gate to the only beach access road two years later. He's since filed a federal lawsuit against the SLC, the California Coastal Commission and San Mateo County alleging they're trying to coerce him out of his private property rights and that he's been singled out for his wealth.
Khosla is also facing two lawsuits, including the Surfrider Foundation's claim he violated the Coastal Act when he failed to obtain development permits before painting over welcome signs and altering access to the water. A state appellate court recently agreed with Surfrider and the case will return to San Mateo County Superior Court where a judge previously ordered Khosla reopen the property as it had been in decades past.
Attorney Joe Cotchett, whose firm is representing Surfrider, said the gate still hasn't been reopened and is convinced Khosla will elevate the case to the U.S. Supreme Court.
"There's a lot at risk," Cotchett said. "It's an outrage because this is just the tip of the iceberg if they can declare the California Coastal Act unconstitutional in the way it allows the public to act, we're going to have a lot of serious problems. I see that as just the tip of the iceberg as to what money can buy."
Cotchett said the beach access cases are often marked by the arrogance of wealth and pointed to property owners in Southern California who've also sought to deter the public from the coast.
But Khosla's attorneys contend the former owners used the property as a business by charging visitors to park on the land where about 40 homes are rented under long-term leases. Now, his attorneys claim their client is being unfairly targeted and the government is trying to coerce him into operating a business. Attorney Dori Yob, in a blog post she previously directed the Daily Journal to when asked for comment, said "state bills by pandering politicians" and "media vilification campaigns" will not resolve a dispute about the constitutional property rights.
"Only the courts can decide what the proper interpretation of the law here is and we intend to let that process determine what is right and what is wrong." Khosla "is very aware of the larger community's interest and it is unfortunate that the legal process is necessary to defend fundamental property rights rather than a conversation with members of the public community about appropriate invitational use."
While the court cases could drag on for years, Hill said he's hopeful the state can proceed with eminent domain to purchase an easement — which could subvert Khosla's "takings" claim.
"The continuing court case and appeals could have very troubling conclusions or effects on beach access in California, and that's why this legislation can certainly get Martins Beach open before there's any resolution to the court case," Hill said.
The legislation aims to provide a next step for the SLC after two years of negotiations with Khosla stalled last year. In December, the SLC announced an appraisal determined the fair market value for the 6.4-acre easement was worth $360,000. Khosla reportedly fired back indicating he wasn't interested, believed allowing the public to use the existing road was worth $30 million, and instead suggested the state find another private beach to trade him.
The SLC, which has never wielded eminent domain in its nearly 78-year history, doesn't have funds for it. Thus Hill announced he'd seek a new law. If approved, Hill's bill would enable the state to contribute up to $1 million and allow for public donations toward a fund that could be used to purchase an easement, the cost of which would be determined by the courts.
But the SLC — made up of Lt. Gov. Gavin Newsom, who is running for governor; state Controller Betty Yee, who signed on in support of Hill's bill; and state Finance Director Michael Cohen — has yet to take a vote on whether to proceed.
In the meantime, Hill said he's hopeful Gov. Jerry Brown will support SB 42 if it passes by the Legislature's Sept. 15 deadline.
But while legal and legislative hurdles remain, the San Mateo County Sheriff's Office indicated it wouldn't prosecute people for trespassing. Sheriff's officials said laws will be enforced, but so long as there's a legal gray area they'd hold off on any arrests solely based on those heading to the beach.
It was a group of surfers arrested for trespassing at Martins Beach in 2010 that first sparked public agencies and environmental groups to fight back. Cotchett said he's pleased to see the Legislature leaning in favor of upholding the Coastal Act, but at the same time is disappointed the public may have to raise funds to buy back what's rightfully theirs from a wealthy property owner.
"It's one more example of arrogance by a billionaire," Cotchett said. "And it's absolutely clear stated by the intention of the lawyers, they're going to take this all the way to the United States Supreme Court. … It's an outrage, because the public has been using these beaches, this access down to the water, for over a century. It just goes to show the power of the dollar bill."
Twitter: @samantha_weigel