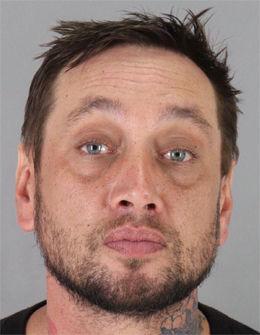 A man was arrested late Sunday afternoon for falling asleep in his car allegedly under the influence of alcohol and cannabis while his 18-month-old daughter was buckled in a car seat on the 600 block of Laurel Street in San Carlos, according to the San Mateo County Sheriff's Office.
At about 4:27 p.m. Sept. 8, sheriff's deputies conducting foot patrol were flagged down by a concerned citizen reporting a baby crying inside a vehicle. They located the vehicle in a parking lot on the west side of Laure Street and discovered Jeremy Ryan Davis, 39, of Redwood City, asleep in the front passenger seat while his daughter was in the rear screaming and in obvious distress, according to the Sheriff's Office.
Deputies opened the unlocked vehicle and had the girl medically evaluated. Davis finally awoke after several repeated attempts to wake him, according to the Sheriff's Office.
The child was later released to the custody of her mother and appeared to be doing well in the aftermath of the incident, according to the Sheriff's Office.