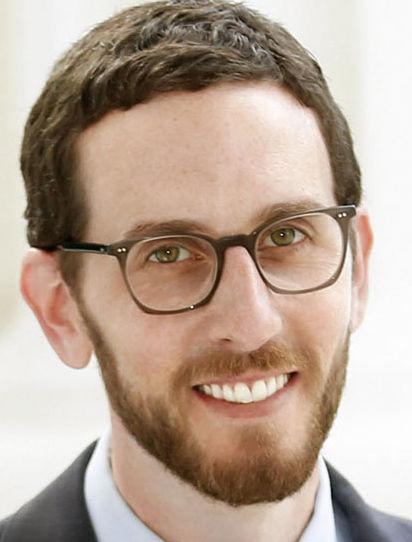 This year's most controversial piece of housing legislation stalled in Sacramento, as lawmakers tabled state Sen. Scott Wiener's proposal to solve California's affordability crisis by building dense housing near job centers and transit hubs.
Senate Bill 50 was declared a two-year bill during the Senate Appropriations Committee hearing on bills sent to the suspense file Thursday, May 16.
For the time being, the decision effectively kills the proposal by Wiener, D-San Francisco, to loosen zoning regulations and building policies in an effort to facilitate more housing construction.
Wiener expressed his frustration over the decision which was announced with little fanfare in the early moments of the day's legislative session.
"While I'm deeply disappointed that the chair of the Appropriations Committee has decided to postpone SB 50 until 2020 — since we have a housing crisis right now — we are 100 percent committed to moving the legislation forward," he said in a prepared statement.
State Sen. Jerry Hill, D-San Mateo, said in an email postponing the decision will grant lawmakers the additional time needed to analyze and refine the divisive proposal.
"Making SB 50 a two-year bill allows more time to develop this legislation so it better addresses California's dire housing crisis and the concerns voiced by many communities throughout the state, who have said they want flexibility to achieve goals in ways that best suit their locales," said Hill, who is a member of the Appropriations Committee.
An amended version of the bill advanced through the Senate Governance and Finance Committee last month, when Wiener reached a compromise with state Sen. Mike McGuire, D-Healdsburg, to limit the scope of its impact.
Under the amendment, counties with fewer than 600,000 residents would be spared from the full brunt of development facilitated by the bill, as legislators sought to refine a proposal often criticized as too broad and inconsiderate of specific community character. Exclusions were also carved out for small, coastal areas and zones recognized to be threatened by wildfires. More broadly, the amended version also attempted to clear the path to build fourplexes in single-family neighborhoods.
In larger counties, of which there are 15 across California and including San Mateo, the bill aimed to upzone areas adjacent to train and ferry stops, allowing for taller and denser building with fewer parking requirements and more affordable housing. Furthermore, it removed density restrictions near frequent bus stops, and affluent communities with a high concentration of quality schools and jobs.
Millbrae Councilwoman Gina Papan lauded the lawmakers' decision, claiming the bill was a poorly-crafted approach to resolving an issue better left to the decision of local officials.
"The SB 50 mandate is counterproductive. It is not going to enable communities to provide affordable housing. We're doing that by our own local regulations," said Papan, whose colleagues issued a letter raising concerns with the legislation Tuesday, May 14.
A variety of cities throughout San Mateo County have released similar statements, as the legislation seeking to sap local control is largely unpopular with officials along the Peninsula. Papan said she expects such an effort caught the attention of lawmakers.
"I believe the letters submitted by cities throughout San Mateo County have been impactful in expressing our concerns and problems with the proposed legislation," said Papan, who was recently named to represent San Mateo County cities on the Metropolitan Transportation Commission, which is separately pushing a regional housing and financing package with the CASA Compact — The Committee to House the Bay Area.
Wiener's proposal is not universally opposed by local officials though, as county Supervisor David Canepa said he is hopeful the conversation spurred by the legislation continues to compel more housing development discussions.
"We all want local control, but the issue is the demand for housing is out of control," he said.
Canepa balanced that perspective by noting some local cities such as Belmont and Burlingame have recently approved more housing construction than years past — a decision he supports. But he said many other cities across the state have been less proactive, and the legislation could force those officials to take necessary action.
Looking ahead, Canepa suggested the months before the legislation is likely reintroduced could be spent looking to local officials who opposed SB 50 for possible alternative solutions.
"You are going to have to demonstrate to us that you are trying to at least solve this issue in some way, shape or form," he said. "How are you doing it?"
Meanwhile, housing development advocates who believed the proposal was a viable effort to solve the state's affordability crisis took an even firmer stance illustrating their disgust with the decision.
"The Senate Appropriations Committee just shafted lower and middle-income and younger Californians who are being crushed by our housing availability and affordability catastrophe in order to appease wealthy, incumbent, suburban homeowners. It's a total embarrassment," said Michael Lane, deputy director of affordable housing advocacy organization Silicon Valley at Home. Lane is also on the board of directors for the Housing Leadership Council of San Mateo County.
Amie Fishman, executive director of the Nonprofit Housing Association of Northern California, expressed a mix of frustration and optimism with the decision.
"While we're extremely disappointed by today's decision to turn SB 50 into a two-year bill, delaying solutions while families suffer, [the Nonprofit Housing Association] is determined to keep working to make SB 50 a reality," she said in a prepared statement.
Canepa too said he hopes the spirit of the legislation prevails over the coming months as local officials continue to seek other ways to make the Peninsula more affordable.
"Cities need to stay motivated to build more housing. And if they think that SB 50 is going to go away, that shouldn't deter them from the responsibility of building housing and we have a beautiful opportunity to do that in our county," he said.