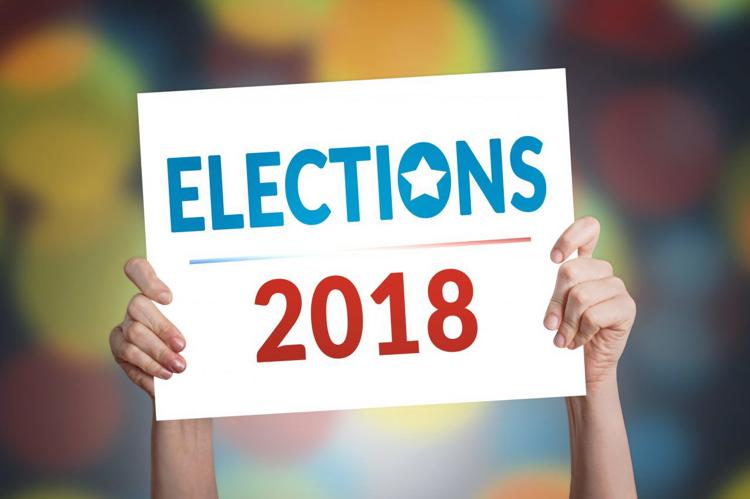 Half Moon Bay voters will decide on Nov. 6 if the city will allow a limited number of nurseries to grow immature, non-flowering cannabis plants and sell them outside city limits.
Opponents of Measure GG see it as a first step to full-blown commercial cannabis operations backed by big-money out-of-towners, and are worried that legalizing any degree of commercial activities would encourage crime and drug addiction, particularly among youth. Proponents, however, suggest the measure only allows for a small, low-impact but heavily-regulated industry that will help family farmers.
While Measure GG has been the primary focus of the campaign, Measure AA lists a range of new taxes for cannabis businesses. For cultivation, their annual rate would be $2 to $10 per square foot and 6 percent for retail, 2.5 percent for testing, 3 percent for distribution and 4 percent for manufacturing. The other measures aim to provide a snapshot of the city's perspective on the issue and are advisory to the City Council. Measure EE asks if the city should allow for commercial cultivation of mature flowering plants within greenhouses at specified sites. Measure SS asks about allowing retail sales at up to two locations. Measure MM asks if the city should allow commercial manufacturing of cannabis products in the industrial area and in existing greenhouses.
"I've come to see this as a whole package. These aren't ... isolated measures, they really go together," said Rick Southern, a parent and member of the Half Moon Bay High School Health and Wellness Committee who has come out against the measures. "Because if you look at the ballot argument in favor of each one of these things — [the proponents] look at it as a package. And it's not going to stop. Starter plants are a start to something bigger."
Because cannabis is still illegal on the federal level, opponents of the measure are also worried that if it passes, migrants working in cannabis nurseries would be more vulnerable to Immigration and Customs Enforcement raids and deportation.
"This isn't crop rotation, this is a major change in the character of our town that can have implications for our youth, the culture of our town and our public safety," said Anne Martin, president of the group Coastsiders Against Commercial Cannabis.
Supporters, on the other hand, said cannabis is already part of the culture, and they often note that Half Moon Bay voters overwhelmingly voted for Proposition 64 in 2016, which legalized recreational cannabis use.
"Measure GG is only for nurseries. There's no psychoactive THC at all, these are little plants that use less water, they're environmentally friendly, they use less light, and the only two viable greenhouses in town are out of the way and they'd be regulated," said Dustin Cline, one of the founders of the Coastside Cannabis Coalition.
Longtime Half Moon Bay farmer John Muller, a former mayor of the city, is Cline's business partner. He's looking to get into the cannabis nursery business because he is struggling to make ends meet growing pumpkins and produce.
"What can I grow that will keep us and our grandchildren sustainable? And it won't be the cartels, it will be a small family operation," he said. "It would be nice to wake up and not worry about how we're going to pay. We're putting our Social Security in the business to pay the bills. … I'm not doing it to get rich, I'm doing it to keep the farm and the open space."
Measure GG would only allow cannabis starter plants to be grown on parcels with existing greenhouses in the city's A-1 agriculture/exclusive floriculture zoning district.
The measure requires cannabis nurseries to be at least 1,000 feet away from any school, day care or youth center and those businesses would be subject to a variety of regulations: growers must obtain a license and pass background checks, hire locally, utilize video surveillance, shield greenhouse lighting and electrical power must come from renewable energy sources, to name a few rules. Cultivation of mature plants would not be allowed.
Eric Hollister, a co-founder of the Coastside Cannabis Coalition, said he's not interested in cultivating mature cannabis plants, only the nursery business.
"[Cultivating mature plants] is not a fit for Half Moon Bay and I'm not even close to interested in pursuing it," he said. "It's not part of our business model. … Testing and nurseries are the only viable thing we see."
Opponents of the measures often point to petitions, turnout at City Council meetings and the endorsements page of the Coastsiders Against Commercial Cannabis website as proof that their side is the majority.
"My guess is about two thirds of the city doesn't want this," Southern said.
Half Moon Bay's Latino community has been a vocal opponent of commercial cannabis in part because they think it will bring cartels and ICE to the city, opponents said.
Cline said he's sensitive to that concern, but also said the threat is not unique to cannabis nurseries and raids could just as well occur at strawberry fields or cut-flower farms.
Martin argued the threat is bigger than that.
"Even if they visit Mexico and come back into the country and happen to disclose to a border official or show an ID card showing 'I work at Coastside Cannabis' immediately [they'll be] out [and considered] traffickers," she said. "I've read a number of cases of non-citizens on green cards and work visas who got sent back to their country because they worked at a marijuana lab or industry. It's a huge, huge issue."
As for the threat of crime associated with marijuana businesses, Hollister said there's hardly an incentive to steal from cannabis nurseries because the starter plants only sell for $6 at most and it takes another two to three months of growing before those plants mature.
But opponents aren't buying it, and often cite examples of armed robberies at cannabis businesses elsewhere in the state.
"We don't know what we're really in for if we do open up Pandora's box," Southern said.