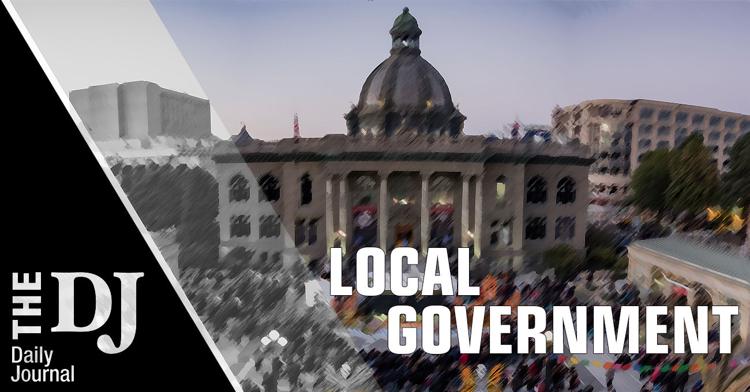 Foster City's landmark levee improvement project is set to break ground in mid- to late-October, officials announced Thursday.
Construction is anticipated to start on the southern area of the levee trail from Rock Harbor Lane at Port Royal Drive to the intersection of Foster City Boulevard and Beach Park Boulevard. This roughly 2 1/2-mile segment of trail will be closed to the public for at least 10 to 12 months, according to a press release.
"Residents in the vicinity of the project can expect an increase in noise, dust and traffic delays," the release states.
The contractor, Shimmick Construction, will typically work on several hundred linear feet at any given time within the closed-off area and will deploy additional screening in active work areas to protect the public.
Shimmick will establish a small field office near Sea Cloud Park Sept. 16 as well as a main office comprised of trailers at Bridgeview Park near Teal Street and Beach Park Boulevard for the project. Equipment will be staged near the Sea Cloud Park office starting in early October.
The work in the southern area will consist of the installation of sheet pile and concrete flood wall sections, flood gates and two small bridges to replace existing access points, according to the release.
Residents can expect to see heavy equipment moving soil and driving steel sheet piles into the ground, as well as trucks transporting materials and equipment to and from work sites along the closed section of the levee trail, the release states.
To reduce construction impacts, the contractor will use a vibratory sheet pile driving method to install the large, metal corrugated sheets.
"This method generates less noise than traditional impact pile driving," according to the release.
The currently approved routes for trucks and large equipment include State Route 92, Mariners Island Boulevard, Edgewater Boulevard, Port Royal Avenue, Baffin Street, Pitcairn Drive, Beach Park Boulevard, Foster City Boulevard and East Hillsdale Boulevard.